Integrative leaders receive annual awards and recognitions
I sometimes tell people who know little about the complementary and integrative health fields that they are "the only part of the $3-trillion medical industry where it's difficult to find two dimes to rub together." The corollary is that a good deal of work is poorly paid, or unpaid. It's not even "sweat equity," but instead sweat-to-mission. For the lucky, bonuses come not as stock options or vacations, but as public honors. This article provides additional visibility and respect to those granted awards for their work at the recent meetings of the Integrative Health Symposium, American Botanical Council, American Chiropractic Association, and the American Herbal Products Association.
Integrative Healthcare Symposium: Victoria Maizes

At the 2017 Integrative Healthcare Symposium Annual Conference in New York City, conference chair Woodson Merrell, MD presented Victoria Maizes, MD, MPH with the Leadership Award. Maizes is a partner at the Arizona Center for Integrative Medicine, founded by Andrew Weil, MD, where Maizes has served for nearly two decades as the executive director. With her team, she has helped create and implement multiple educational programs that have reached thousands of health professionals, through multiple channels, from CE programs to certificate training and the founding Fellowship in Integrative Medicine. Maizes is also a professor of Medicine, Family Medicine, and Public Health at the University of Arizona.
American Botanical Council: Josef Brinckmann, Ikhas Khan, Her Excellency Ameenah Gurib-Fakim

It is rare, and perhaps a first, to have an award from an integrative health-related organization go to the leader of a nation. This was so when the American Botanical Council (ABC) presented its Norman R. Farnsworth Excellence in Botanical Research Award to Her Excellency Ameenah Gurib-Fakim, PhD, president of the Republic of Mauritius.
They note in their media release, "Gurib-Fakim leads her country as an advocate for African medicinal plants, and has made valuable contributions to the knowledge of the medicinal properties of plants growing on Mauritius and the surrounding islands in the Indian Ocean." Prior to her election, Gurib-Fakim worked as managing director of Centre International de Développement Pharmaceutique (CIDP) Research and Innovation as a researcher of her country's indigenous medicinal plants.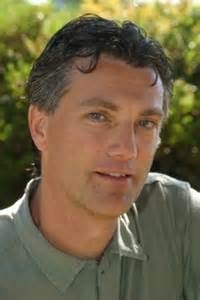 The award to Josef Brinckmann focused on his work for the organization itself, over multiple decades. The reach of the specialist for Traditional Medicinals is much broader, as captured in his statement in the ABC release in which he refers to his "life's work for the sustainable harvesting and rational use of medicinal plants." The researcher-writer is on the editorial boards for ABC's Herbalgram and The Journal of Alternative and Complementary Medicine, where I have personally had multiple opportunities to avail myself of the thoroughness and excellence of his work.
A third-award, the Community Builder Award, named for ABC founder Mark Blumenthal, went to Professor Ikhlas Khan for creating "a global community of researchers, regulators, and others" via 17 years of organizing the International Conference on the Science of Botanicals (ICSB). A final award, for book of the year, went to the Handbook for Essential Oils.
American Chiropractic Association: Anthony Lisi and Scott Haldeman

The American Chiropractic Association (ACA) named Anthony Lisi, DC as the recipient of its highest honor, Chiropractor of the Year. Lisi is the the director of chiropractic services for the Veterans Health Administration where his diplomacy and clinical leadership has continuously expanded and anchored a program that was originally forced on the agency by Congress. Lisi was honored for being "instrumental in the establishment and implementation of the first federally funded chiropractic residency training program in the [U.S. Department of Veterans Affairs]."
Lisi is a steady worker who typically flies under the radar, while continuously moving projects forward as researcher, quiet visionary, and manager. He is also an associate professor of clinical sciences at the University of Bridgeport College of Chiropractic and assistant clinical professor at the Yale Center for Medical Informatics.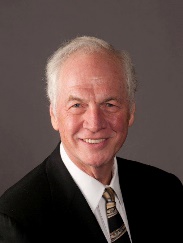 Honored with the Humanitarian of the Year Award was Scott Haldeman, DC, MD, PhD. Haldeman, a clinical professor in neurology at the University of California-Irvine, founded the non-profit World Spine Care organization in 2008 "to bring sustainable, integrated and evidence-based spinal care to underserved parts of the world." The ACA cited Haldeman's "groundbreaking work in chiropractic research and guidelines development for conditions such as low back pain and neck pain." He recently completed a term on the National Institutes of Health (NIH) National Advisory Council for Complementary and Integrative Health.
American Herbal Products Association: Loren Israelsen, Scott Bass, Suzanne Shelton, Elwood Richard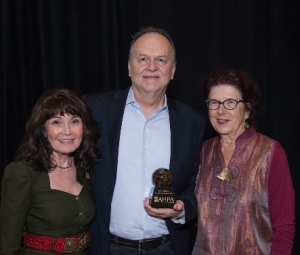 Awardee Israelsen is pictured
with two past AHPA presidents,
Lynda LeMole and Peggy Brevoort.
On their site, the American Herbal Products Association (AHPA) shares its multiple 2017 awardees. The founder of NOW Foods, Elwood Richards received the Visionary Award. Sharing the Herbal Insight Award were founder of the United Natural Products Alliance Loren Israelsen and long-time industry attorney, Scott Bass. They were cited for "tireless work to ensure consumer access to herbal dietary supplements." Like the ABC, the AHPA grants an award to a member for their services to the organization itself. This Hero Award went to Suzanne Shelton, founder and managing partner of The Shelton Group.
Comment: If the AHPA awardees appear to get short-shrift here, well, as a group their chosen careers have tended to bring them more of the typical, pecuniary form of honor. I was surprised to see Israelsen sharing an award. Given his contributions, from the earliest days of AHPA's founding, his close links US Senator Orin Hatch, a key backer of dietary supplements and herbs, this feels a bit like damning with faint praise. On the other hand, Israelsen did start a separate organization that in many areas competes with AHPA. So, kudos to AHPA for putting that aside. Tremendous contributions across the integrative health community in this post. Congratulations to all.