Do integrative practitioners need to learn health coaching?

b
y 
John Weeks
, Publisher/Editor of 
The Integrator Blog News an
d
 Reports
Editor's note: This analysis article is not edited and the authors are solely responsible for the content. The views and opinions expressed in this article are those of the authors and do not necessarily reflect the official policy or position of Integrative Practitioner.
The
press release arrived
announcing "The First Health Coaching Program Approved for Continuing Education for Chiropractors, Acupuncturists and Naturopaths." The bit of history-making comes from the multidisciplinary
Southern California University of Health Sciences (SCU)
. The institution, founded over 100 years ago as LA Chiropractic College, presently boasts programs in Chinese medicine, integrative physician assistants, Ayurvedic and yoga certificate programs, and has been exploring a naturopathic medical addition. The 125-hour, part on-line, part face-to-face health coaching program will nestle into this mix. CE credits are recognized in California and multiple other states. The history-making is not the fact that the program is housed in an academic medical center. In fact, the force behind the multi-year effort to successfully set
national standards for certification
in health coaching – with which the SCU program complies – was a
set of health coaching leaders
at prominent academic institutions: Harvard, University of Minnesota, and Duke, plus the lesser-known California Institute for Integrative Studies. Programs have
since been added
at Vanderbilt and Arizona and elsewhere.

Health coaching for practitioners at these conventional medical institutions makes sense as a remedial strategy, and as a health promoting one. The typical education and practice associated with these academic medical centers is known more for the 17-second stop smoking rap than for depth communication with patients toward habit change. Health coaching helps fill gaping chasms between the medical industry's production values and the goal of health creation. On the other hand, chiropractors, naturopathic doctors and - to a lesser extent - acupuncturists, promote themselves routinely as patient-centered experts, schooled to deal with lifestyle changes.  Aren't members of these professions already, effectively, coaches? Why would they invest the $4200 for the 7-month program to become certified? Wouldn't they say they already have the expertise? I contacted  
Joel Kreisberg, DC
for perspectives. Kreisberg is the developer of the SCU program and will also direct its delivery. He is a self-described "integrative chiropractor" with 28 years of experience including program development in homeopathy, sustainability, and narrative medicine. "That's exactly what I have been asked by some," said Kreisberg, adding: "I talked at length with a naturopathic doctor. We ended up agreeing that health coaching is an extension of their principle of 'docere' - their
role as teachers
." He turned to another targeted profession: "An acupuncturist who has become a coach told me that she 'is still doing my magic but that [following the health coach training] it is more balanced.'"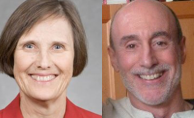 Kreisberg noted the mis-alignment between project image and actual practice of some of these licensed practitioners: "A lot of CAM professionals buy-in to the 'expert model' of top down clinician-patient relationships. I'm a homeopath. If ever there was anyone with an expert model approach, it's the homeopaths." Kreitzer then focused on how health coaching is differentiated from patient education or lifestyle counseling. "Health coaching is a focused, relationship centered process to foster the patient's or client's identification of their own health goals and the way to get there, through mindfulness and through clear intention. It's a learning model to advance healthy lifestyle behavior change using tools like nonjudgmental dialogue, goal setting, and accountability." The media release on the program references the mounting scientific evidence behind the rapid growth of the field: "
Recent research
has established health coaching as a proven treatment modality for prevention and treatment of diabetes, hypertension, hyperlipidemia, heart disease, cancer, and other chronic disorders." He went on: "Health coaching has a very practical focus. It's not like the counselor's tendency to go to origins, to examine when a problem began. This is 'what do you want, how are we going to get there.' What I like about the standards of coaching in general is how they focus on goal-setting. It's not skills for therapy. It's communication skills and relationship skills." He references a presentation he heard from
Timothy Gilligan, MD, MS
, the director of coaching at Cleveland Clinic: "He languages it all around communication skills. You learn communication skills that improve your ability to deliver care." One area where Kreisberg is clear of the value to an integrative practitioner is the link to a "huge and growing sector" in healthcare delivery. "This is about developing clinical skills that will improve your ability to deliver care. These are the kind of skills that will separate you in the marketplace." At SCU, the Kreisberg led program will be based in a "narrative coaching" method that he has been delivering via his Teleosis Institute.  "It's a particular approach.
Karen Lawson's program
at the University of Minnesota has an integrated mindfulness focus. This is just a different flavor." The faculty for SCU program's
8 modules
includes Kreisberg and his Teleosis colleagues Ruth Marlin, MD and Reggie Marra, MA, PCC. Kreisberg acknowledges that the response to the program has been slow: "We need to educate this market." Roughly half of the 15 slots for the April 2 start-date of their first cohort are filled. He is confident that the enrollment will hit the start target, and then grow. Kreisberg believes increasing number of chiropractors, acupuncturists, and naturopathic doctors will understand that clinical strategies gained via health coaching certification bring something very different than education and counseling. Those who choose to attend will come away with "enhanced abilities to be more present, to listen more deeply and to better support positive change with their patients."