Integrative Medicine's $30-Million Philanthropic Jump-Start
The Bravewell Collaborative Strategic Investments Transform Medicine
by 
John Weeks
, Publisher/Editor of 
The Integrator Blog News and Reports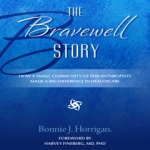 The cover quote on
The Bravewell Story
, a new book documenting a driving force in the history of integrative medicine, features presidential candidate Hillary Rodham Clinton: "The Bravewell Collaborative's role in establishing a new way to think about health and medicine and shining a light on all the possibilities therein is an example of what philanthropy is capable of accomplishing at its very best." The quote speaks to the access and clout of the group that came together to promote a concept that was only coined in the mid-1990s: "integrative medicine." Compared to "alternative" and "holistic," "integrative" had a relatively unchallenging consonance with the dominant school of medicine. Popularized by author
Andrew Weil, MD
at his University of Arizona base, the movement began to gather steam. It took off a few years later when a group of mostly female philanthropists propelled its movement
across North America
and, in some cases,
around the world
.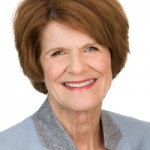 The
Bravewell Story
, authored by long-time Bravewell director and media consultant
Bonnie Horrigan
, documents a series of profoundly impactful strategic investments. These flowed from a continuously fluctuating group in the decade and a half leading to the
Bravewell Collaborative's
recent sun-setting. Led by psychologist
Penny George
(
pictured right
) and
Christy Mack
, the group:
All totaled, over $30-millions of philanthropic funds were raised, targeted and distributed through the Bravewell Collaborative to accomplish its goals. Other key long-time Bravewell leaders who were present at the end included Michele Mittelman, RN, MPH; Blythe Brenden; Lu and Ann Lovell; Sherry Lund; Janet and Barry Lange; and Bill Sarnoff, among others. A remarkable characteristic of the group is captured in the statement with which Horrigan begins the last chapter: "Bravewell formed in 2002 with the intention that one day it would no longer exist." Founding president Penny George characterized their impact this way: "We weren't the founders of the field. But we arrived at the right time with philanthropic help […] that gave the field of integrative medicine increased credibility, which in turn had its own ripple effects.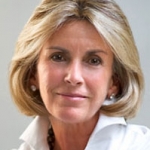 Comment
: The leaders credit their success in part to "vetting [their] partners well" as Mack (
pictured left
), the second and final president, put it: "Identifying and engaging the right people has always been key to Bravewell's success." To Bravewell this meant, with minor exceptions, choosing to work with and through medical doctors in academic medical settings. Chiropractors, naturopathic physicians, licensed acupuncturists and the other licensed "CAM" professions and the work of their organizations to foster an integrative health and medicine future did not make the grade. My single significant concern with Bravewell has continuously been that, while they promoted a new model of care, they did so while upholding a vertical, top-down, MD-dominant hierarchy. Strategically, the "other" consortium with the "CAM" fields, the
Academic Collaborative for Integrative Health,
did not merit consideration. The policy-related interprofessional
Integrative Health Policy Consortium
also failed to make the grade. Bravewell's exclusiveness, given its power as a donor, sometimes fostered a chill between the two academic consortia. What might a more inclusive view have created? Was Bravewell's strategic "CAM-ectomy" required for their advances? Or was exclusion merely emblematic of a cultural-socio-economic preference? Perhaps one or more of the members will now chose to move independently to help propel these other critically important drivers of success for an integrative future. The sub-title of the book is
How a Small Community of Philanthropists Made a Big Difference in Healthcare
. As Bravewell's sun sets, a fair assessment would be that integrative medicine's sun is not yet high in the sky. The
big difference
in medicine is still ahead. All in all, though, no question: Nice job. It's hard to think about this last 15-year stretch without your identification of, and leadership on, multiple remarkably powerful strategic initiatives. Thank you heartily for choosing to spend your resources, your time, your energies, and your relationships in this work! You have certainly made big differences for all of us in the integrative health and medicine field.