Integrative medicine business development: Assess first, then strategize and execute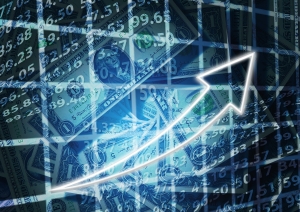 by Glenn Sabin, Founder of FON Consulting
The engagement process through which I lead companies, regardless of their size and type, is always the same: Assess, Strategize, Execute. This essential process need not be all that complicated when you carefully peel back the layers and conduct a review in an organized, comprehensive manner. The Assessment exercise is key, allowing transition from a disordered entity to a logical, clearly defined framework; often, in relatively short order. Whether you are launching or looking to grow a new practice, service, or other type of integrative health enterprise, you can make significant progress toward reshaping your brand or business strategy by prudently following this method on your own. Ready? Here's the three-step approach.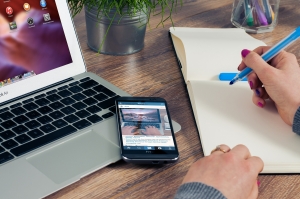 1. Assessment An assessment always begins with identifying the specific aims of the proprietor(s) who must honestly scrutinize goals in four categories: personal short-term, personal long term, business short-term, and business long-term. Personal and business goals are not mutually exclusive; their alignment is paramount. Put simply, most of us work, play, and have numerous responsibilities, commitments, and hobbies. In this fast-paced 21st century environment it is nearly impossible to create and maintain our personal and business lives in separate, clean silos. But, in order to thrive, we must make the entire package flow in a meaningful, sustainable way. It's about balance: life-flow. Becoming and remaining passionate, motivated, and productive with your work, while retaining robust health, and engaging with the most important people in your life. It's about imagining what an eventual exit may look like, even as you go about the hard work of developing a new business, or growth plan. Essentially, eyes on the horizon and close-up, simultaneously. Any new business or expansion plan must line up with the life-flow most ideal for the overarching vision and mission you set forth for your business and for your life. If you look forward to the 'work' each and every day, then 'the work' becomes less about commerce and more about doing things that bring the most joy to your soul. There is no better way to live a fulfilling personal and work life. This process requires a lot of observing and note-making. It can be a challenging process, but one you will not regret. Once you get clarity, condense your findings into a rough outline. Over time, flesh it out. Rinse and repeat as necessary. Iteration is a necessary step. And when you've fine-tuned your unique assessment to a set of guiding principles, know that every decision you make, henceforth, should align with these. An assessment, of course, must also take into account every aspect of your business as it is currently positioned—the core elements of the service(s) and product(s) you sell, and how you have heretofore gone about messaging, marketing, and selling them. The assessment looks at past performance, growth trajectory, margins, customer personas, and how you engage (and retain) prospects and clients, both on- and off-line. It contains how others perceive your business. What are the folks at Yelp saying? What is your
online reputation
? How does your business or brand look online? Do you have a
modern web presence
featuring tight messaging, clear navigation, solid calls-to-action,
content that engages
, and a
clear sales funnel
? Your assessment should also consider the competition—strengths, weaknesses, opportunities, and associated threats. It must also look at your own business launch plan or existing enterprise in the same light. Take a close look at these core areas and capture as much of this data as you can in a logical and organized fashion.
The Intangibles are Incredibly Important
 In my five years' experience, I've spoken with hundreds of integrative health professionals and organizations around the world. I've found that the intangibles are the most complicated to assess. Issues around life-flow balance, goals, mission, one's unique niche, and exit plans can be inundating to work through. This is because a linear, business-like approach with lots of probing questions nets limited insight. The process of understanding one's life story plays the largest role here. It is up to you, the business or practice owner, to do the required heavy lifting to thoroughly assess these incredibly important topics.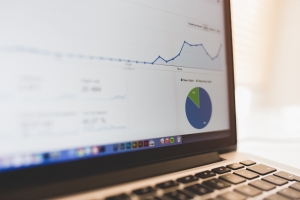 2. Strategize
A solid, comprehensive assessment informs every aspect of strategy development. By not taking a qualitative approach, you will create the 'garbage in, garbage out' syndrome. Good strategy rarely comes from incomplete or inaccurate data. Instincts can take some of us far, and should never be ignored, but over time, too much reliance on instincts can negatively affect the bottom line. The same is true for relying on the way things used to work for your business. This creates a bit of a 'clinging to the past' mindset, as opposed to honoring your history, learning from it, and moving forward. Creation of a business strategy, when done well, reconciles what is learned during the assessment phase, and applies a smart balance of current best practices (science) and creativity (art) across the enterprise. A strategic roadmap takes into account the myriad findings during the assessment phase, and offers specific recommendations to strengthen each core area of your business. This necessary process helps ensure you are best positioned for sustained success.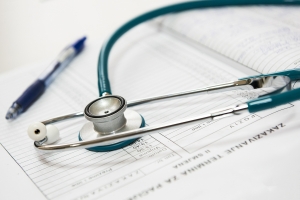 3. Execution
There is no question that the implementation of your business strategy is the most important and difficult aspect of the business development process. It's one thing to identify all that needs fixing and evolving, then attaching a pragmatic strategy to get things done, but executing against a set plan with a consistently high standard of attention is typically where individuals and organizations lose their way. Any integrative health business development strategy not properly phased in and resourced—fiscal and human—will ultimately fail. If your plan is larger than your current infrastructure can support, then address this deficit as part of the strategic process, not after the fact. If you lack the in-house capacity for high level project management, or specific components require a skills set not available in-house, then look outside for suitable help. If the approved strategy calls for ongoing marketing efforts to build your revenues—patient volume, products, or services—then consider hiring someone in-house. This position, structured well and properly managed, need not be a cost center; it should, over a relatively short period, become a consistent revenue generator.
Strategy as Baseline
Business strategy, not unlike an overarching business plan, needs to be followed closely and unfailingly. Most plans fail to get traction through inconsistent follow through in matters of time, resources, and energy. However, as important as consistency is, it's equally imperative to think of your strategic roadmap as a living document. Developing strategy is a fairly formal process informed by data, enhanced by creativity and further strengthened by commitment to ongoing internal dialogue. That said, it's critical to be flexible within that established routine of regularity. You might observe that certain things do not work or are no longer necessary. You may need to revisit, pivot and restate multiple times. No business strategy should be carved in stone, or you may fail from its enormous weight on top of you.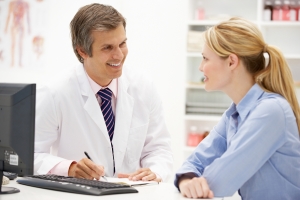 There are No Shortcuts
Business development is not a sprint, it's a marathon. As much as some may think you can spend your way to success, this route rarely works. Business development requires a plan that endorses consistency and laser-like focus. It necessitates working with the appropriate team that can deliver the highest quality work. Yes, it's a project in itself, demanding a significant investment of time. Success begins with a truthful self-evaluation, thorough business assessment, and the establishment of a comprehensive strategic framework. Your level of success will greatly depend on the flawless, consistent execution of your development plan, and ability to pivot along the way.