Integrative Health Policy Shorts – February 2016
by John Weeks, Publisher/Editor of The Integrator Blog News and Reports
The earlier format for the
Integrator Round-up
(see
right side here
or examples at
Integrative Practitioner here
) guaranteed readers a monthly update on top integrative health policy developments. This monthly feature in this new abbreviated format will do the same. Please send policy content and action news to
[email protected]
. ___________________________________
"A National Embarrassment" - David Katz, MD, MPH Lambastes Feds on 2015 Dietary Guidelines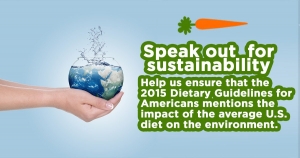 "I won't mince words: In my opinion, the
2015 Dietary Guidelines for Americans
are a national embarrassment. They are a betrayal of the diligent work of nutrition scientists, and a willful sacrifice of public health on the altar of profit for well-organized special interests. This is a sad day for nutrition policy in America. It is a sad day for public health. It is a day of shame." This is the opening to a blistering column,
A Plate Full of Politics
, by Yale integrative medicine, lifestyle medicine and public health leader
David Katz, MD, MPH
. Katz organized a letter signed by 700 health professionals in support of recommendations from the
Dietary Guidelines Advisory Committee
. He decries the political elimination of the sustainability they recommended. His final view: toss out the final guidelines in which the Obama administration allowed agribusiness to trash recommendations of the Committee. Instead, take the Committee's report as our guidelines until new ones are re-written in 2016. A less impassioned, yet parallel view presented
in this piece
asked whether the new guidelines meet the standards of food author Michael Pollan. One dismissive conclusion: "With the exception of a cap on sugar, these guidelines are virtually identical to those of the past 35 years, during which time obesity and [Type 2] diabetes have skyrocketed." Something isn't working.
Comment
: First, credit must be given to Katz for his work, his organizing, his insight and his passion. I agree with the important focus on this policy issue. These guidelines, and particularly the sustainability provision, can provide terrific whole-system leverage for long-term health creation. It serves us all to pay more attention in the run-up to the 2020 iteration. I explore this idea in some depth in
Integrative Health and the Emerging Whole-Systems Approach to Dietary Guidelines
. This is why the meat industry and agribusiness are up in arms. James Maskell and Gabe Hoffman featured this content on their weekly Evolution of Medicine/Functional Forum
with me on February 6, 2016
. We also discussed the next topic.
Action Popping on Pain, Opioids and Non-Pharmacologic Approaches (or Not)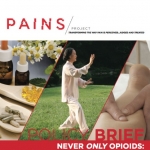 National and state policy activity relative to the nation's opioid epidemic continues to pop like kernels in hot butter. The proposed Obama budget includes $1.1-billion for a campaign that is notably absent of reference to non-pharmacologic and integrative approaches. I wrote a widely-shared
Open Letter to Barack Obama
urging his pain advisors to wake up to the "imperative for integrative medicine." In the meantime, the draft
CDC Guideline for Prescribing Opioids for Chronic Pain
earned a
letter of support
from the American Chiropractic Association (ACA). The ACA commended the agency for "recommending the use of conservative forms of pain management as an initial treatment option." The Integrative Healthcare Policy Consortium (IHPC) also responded to the CDC draft. They referenced the strong Joint Commission
language
on non-pharmacologic approaches. They cite the policy brief developed for PAINS through the Academic Collaborative for Integrative Health,
Never Only Opioids
. 
State medical societies are weighing in split on the topic. The Massachusetts Medical Society
guidelines
don't include a whisper on alternatives to pharma. Yet denial of the evidence continues. The American Hospital Association's
Hospitals and Health Networks
is as dismissive of the non-pharma literature
in this review article
. Better news came out of an interprofessional group in Minnesota. Organizations representing medical doctors, nurses and pharmacists announced a
Joint Statement on Pain Management
. One recommendation: "Collaborate using a multi-disciplinary approach to identify all treatment options including pharmacologic and non-pharmacologic modalities."
Comment
: The only excuse for not including non-pharma is the reductive mind that says
sure, there may be good science for non-pharmacologic approaches to pain but we haven't specific evidence that they are useful in people on opioids
. Common sense – if we can locate it behind the bulwark of prejudice – says that an epidemic of this size might err on the side of trying something new. Especially since these non-pharma practices and practitioners have such a limited adverse event profile. Side note: interesting that Obama's appropriation request for this presently raging opioid epidemic is much less than the
$1.8-billion
recommended for the feared Zika virus. An epidemic at hand is apparently worth 60% of an epidemic in the bush.
American Herbal Products Association Honors US Senator Harkin with Industry Meeting Keynote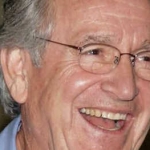 On March 10, 2016, now retired
US Senator Tom Harkin (D-Iowa)
(pictured) will be the keynote speaker at the annual member meeting of the American Herbal Products Association (AHPA). AHPA's
release
noted: "Throughout his career, Senator Harkin sought to change the debate about the U.S. health care system to focus on prevention, wellness, medical research, and supplement, food, and drug safety. As a result of his tireless advocacy, millions of Americans and future generations will benefit from access to high-quality supplements and herbal products."
Comment
: Covering this may be nostalgia from an earlier policy era when we knew that the powerful chair of the key US Senate Appropriations subcommittee relevant to the integrative health and medicine field was in our corner. If you haven't seen it, take a look at this report from multiple stakeholders that grew out of September 2014 policy symposium in his honor:
A Call to Action on Interactive Health and Medicine Policy, Advancing the Legacy of U.S. Senator Tom Harkin
.