Honoring Jeanne Drisko as she steps down as Integrative Lead at U Kansas Medical Center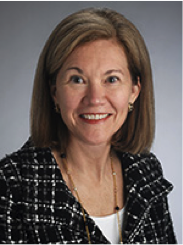 b
y 
John Weeks
, Publisher/Editor of 
The Integrator Blog News an
d
 Reports
Editor's note: This analysis article is not edited and the authors are solely responsible for the content. The views and opinions expressed in this article are those of the authors and do not necessarily reflect the official policy or position of Integrative Practitioner.
For 20 years,
Jeanne Drisko, MD
, has been in an improbable position. Far from community comfort of the mainly bicoastal integrative care movement, Drisko has steadily built an
integrative medicine program at the University of Kansas Medical Center.
To add a little extra challenge to her work plan, Drisko practices therapies and champions ideas and providers that are not typically the easiest sell in the dominant school of academic medicine.The University of Kansas
has recently announced
Drisko is stepping down from her post. Yoon Hang "John" Kim, MD has become the new medical director for integrative medicine. This article reviews some of Drisko's contributions, and her successor's background.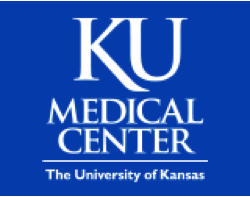 In 2007, Drisko linked her evolving integrative work with one of the field's origins when she was named to the
Hugh D. Riordan Professorship in Orthomolecular Medicine
at UKMC. Riordan, a long-time leader of the
International Society of Orthomolecular Medicine
(ISOM) was Drisko's mentor. Orthomolecular medicine – coined by two-time Nobel winner Linus Pauling – was a profound influencer in the development of functional medicine, modern naturopathic medicine, clinical nutrition, and environmental medicine.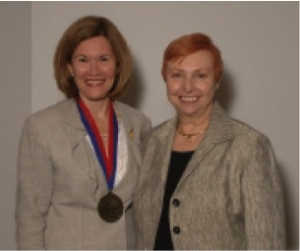 In an interview at the time of the award – the photo shows Drisko with then KU vice-chancellor Barbara Atkinson - Drisko spoke to her strategy for developing the integrative program at KU Medical Center. She shared that some there had "drawn a circle that excluded me, so I just drew a bigger one that included them."She served recently as president of the American College for the Advancement of Medicine (ACAM), an organization formed principally by alternative medical doctors who practiced chelation therapy. Her
primary research interest
has been in chelation therapy with high dose vitamin C offered intravenously.Drisko, who serves on the Advisory Board for the Institute of Functional Medicine, was also an early proponent of that field inside of an academic medical center. Among her current leadership positions is with the grassroots organization, Alliance for Natural Medicine-USA for which she serves as
chair and medical director
. Her clinical work with the naturopathic medical profession goes back to activism in support licensing of the profession in her state. The Center's Fellowship program was the first to be open to MDs, DOs, or NDs – and frequently was filled by naturopathic physicians. The Center continues to have a naturopathic physician practitioner on staff, now one of
nearly a dozen team members
.In 2005, Drisko was tapped by the Institute of Medicine to serve on the committee that produced the report on
Complementary and Alternative Medicine in the United States
.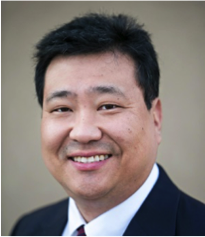 Drisko's successor, Kim, appears to be from the same go-getter stock. His book
The Tao of Healing: A Story of Georgia Integrative Medicine
tells of his work to stir up interest in Tyrone, Georgia - an environment not known as integrative friendly. Kim has previously held teaching positions at two Bay Area institutions: Acupuncture and Integrative Medicine College in Berkeley and San Francisco-based California Institute for Integral Studies. He was most recently
director of integrative medicine at the Miami Cancer Institute
.In a comment in the KUMC release, Drisko honors Kim's business sense and clinical skills: "Dr. Kim brings extensive work experience in integrative medicine and a commonsense business approach to the practice, as well as extraordinary skill in traditional Chinese medicine and acupuncture."
Comment
: Drisko's championing - in an academic health center - of functional medicine before the Cleveland Clinic's Center for Functional Medicine opened minds, of chelation before an
NIH study showed positive results
, of naturopathic physicians and with the Alliance for Natural Health all speak to a willingness to stand in full passion for what she believes is of most value to patients. Dr. Kim has some shoes to fill.