Homeopaths take crucial step with accreditation of practitioner certification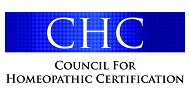 by 
John Weeks
, Publisher/Editor of 
The Integrator Blog News and Reports
The
Council for Homeopathic Certification (CHC)
 was granted "wheat" status in the "wheat from chaff" clarity regarding whether a certification of any kind meets basic public protection standards. On July 21, the
National Commission for Certifying Agencies (NCCA)
granted accreditation to Certified Classical Homeopath (CCH) credential.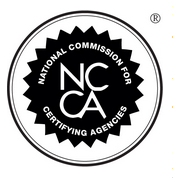 In the integrative healthcare field,  it is often challenging for a member of the public to know whether a "certification" is worth more than the paper on which it is printed. This hard-earned stature distinguishes the CHC, and its roughly 1,200 certified practitioners, from the myriad of other modality and practice "certifications" in scores of integrative health therapies and modalities presently offered by individuals or organizations. The CHC's mission is "to advance the homeopathic profession by certifying individuals who meet and maintain a recognized standard of professional and ethical competence in classical homeopathy and to assist the general public in choosing appropriately qualified homeopaths."

The accreditation status followed a multi-year process after CHC began to follow the strictures of the international
Institute for Credentialing Excellence (ICE)
. ICE is a quasi-public agency for which NCCA is the accreditation arm. The value of the affiliation included engaging an ICE peer review process to establish standards, learn to evaluate compliance, recognize programs that demonstrate compliance, and generally serve as a resource on quality certification. CHC's tasks, for instance, included completing the homeopathic field's first "Job Analysis Survey." Such a survey is used to clarify the items on which new applicants should be tested.  Under the current
CHC president Ann McKay
,
a board certified holistic nurse with 30 years of experience as a homeopath
,
CHC also implemented a computerized application and examination process for its certification.

McKay spoke to the organization's long journey in the
CHC's media release.
 "On behalf of the Board of Directors of the CHC I would like to thank everyone who helped in this effort," she said. "So many people have worked very hard to attain this long-standing goal and we are deeply grateful." The accreditation designates the CHC meets the NCCA Standards for the Accreditation of Certification Programs. On its path, CHC gained additional guidance by choosing to become an "Emerging Profession" member of what is now the
Academic Collaborative for Integrative Health (ACIH).
 At ACIH, they became part of an additional network of long-standing certification programs specifically engaged with the integrative health fields. Among the mentors was an ICE volunteer and leader
Kory Ward-Cook, PhD
, CEO of the NCCA-accredited National Certification Commission for Acupuncture and Oriental Medicine.

CHC's website notes that as of January 1, 2018, eligibility to take the exam must be from completing a program that has been accredited or approved by the
Accreditation Commission for Homeopathic Education in North America (ACHENA)
. The site notes recent pass rates on the certification test, in this table. According to the release, CHC is presently one of just 270 programs that have received NCCA accreditation.
Comment
: Seattle's first street musician in the 1960s was a Dylan-esque folksinger name
Jim Page
. As the first, Page took the blunt end of Seattle's new regulatory requirements for street artists. He memorialized the experience with a satirical song about bureaucracy. The refrain included that "you got to get a license for your permit." When it comes to "certification" in complementary and integrative health modalities and practices, the process at which Page pokes fun makes good sense. Multiform certificates and certifications abound, for all manner of modalities and practices. I can invent "Johnny Boy's Magic Touch Treatment Method" today, offer certification tomorrow, and the next day someone can hoist a Certified Master plaque on their office wall. That's the "Permit" phase, in Page's language. Going through ICE's exacting process of accreditation of the certification process via the NCCA, as the CHC has done, the "license." The CHC has truly distinguished its core offering. For a field like homeopathy that is frequently attacked due to the dominant school of medicine's discomfort, meeting a rigorous standard for certification may be even more important. Doing so demonstrates that they at least operate out of a shared paradigm of respect for public protection. Notably for the homeopaths, ACHENA is presently following its own route toward third party recognition through the U.S. Department of Education. In the world of self-regulation, the homeopathic field will then have a second leg, along with CHC, on which to stand.