Holistic Primary Care publishes dietary supplement quality primer for clinicians

by 
John Weeks
, Publisher/Editor of 
The Integrator Blog News and
 Reports
Virtually all integrative, naturopathic, holistic and multiple other practitioners who favor natural medicine depend daily on the quality of the botanicals and dietary supplements they prescribe. Most will rely—as
many conventional clinicians do for drug prescription guidance—
on information from manufacturers and the detail people they hire to phones, exhibits, and to press the flesh clinic-to-clinic. For all such practitioners, Holistic Primary Care and its editor Erik Goldman has provided a terrific resource through its new 24-page report
Quality Counts: A Clinician's Guide to Supplement Quality
.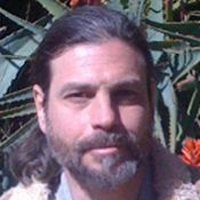 The context is highly politicized. Antagonists to dietary supplements and integrative practices will
assert these agents are totally unregulated
. Often on the defensive, supplement industry groups will respond by pointing to the
Dietary Supplement Health and Education Act (DSHEA)
of 1994 to which products must conform. Still, as Goldman notes: "There's no question that U.S. supplement regulations are problematic, that enforcement is inconsistent, and that poor-quality products reach the market." Complicating things, as a Goldman collaborator on Quality Counts, Michael Levin, shared in a
recent Integrative Practitioner Interview
, merely meeting these regulatory standards – for those who do -- may not guarantee "quality."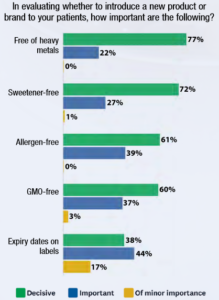 The questions of quality for clinicians and their patients target a huge chunk of the industry significant economic. Quality Counts cites a Nutrition Business Journal finding that practitioner sales "now represent almost 10 percent of all U.S. supplement sales, generating $3.7 billion in revenue per year." Yet low levels of practitioner understanding pervade much of the integrative community.  Holistic Primary Care's
Goldman
– whose reporting career began at Elsevier's International Medical News Group -- shares from a 2016 Holistic Primary Care survey that "57 percent of [respondent clinicians] did not recognize that the DSHEA as the key statute governing the industry."  Over half don't even know the regulatory framework, much less the details. At the same time, writes Goldman, practitioners are nominally very interested: "Quality is certainly on the minds of Holistic Primary Care's practitioners when they evaluate supplements: heavy metal free (77 percent); sweetener-free, (72 percent); and allergen-free (61 percent)." The Goldman-led white paper offers guidance to clinicians on kinds of characteristics to seek in a company if a clinician is seeking to assure quality. For instance: Does it complete the basics of DSHEA? Is the company a member of industry associations? Does it have a robust quality assurance staff? Does it invest in research? Do labels show expiration dates and self-life information? Goldman provides background information for these and other useful questions. The report consists of a series of articles in which the themes range across multiple topics that can support clinician understanding of current quality issues:
Hallmarks of "evidence-based" quality
Federal enforcement actions
Industry initiatives to improve quality
Adverse events reporting rules
Quality control measures for probiotics, botanicals, and Omega-3s.

One compelling segment is written by
Levin, of Health Business Strategies
, the natural products quality maven recently interviewed for Integrative Practitioner. The segment is entitled "Hallmarks of Evidence-Based Quality." Levin argues that these hallmarks are Authenticity, Potency, and Purity. He clarifies that merely relying on DSHEA will not provide clinicians with answers to these quality questions. He closes with five steps a clinician can take toward better understanding the quality of product choices, then offers and a suggestion: "Do not be afraid to request detailed documentation. Trust, but verify!" Goldman assembled a top-flight set of advisers for this Holistic Primary Care special report. Most are deeply imbedded in the industry and its leading organizations. He acknowledges Levin, of Health Business Strategies; Douglas "Duffy" Mackay, ND, Council for Responsible Nutrition; Roy Upton, American Herbal Pharmacopeia; Mark Blumenthal & Stefan Gafner, of the not-for-profit educational organization, the American Botanical Council; Tom Aarts, Nutrition Business Journal; Jeremy Appleton, ND, Klaire Labs; Joseph Pizzorno, ND; Todd Harrison, Venable LLP; Missy Lowery, Capsugel; Bryan Glick, DO, Integrative Health Institute; Russell Jaffe, MD, Perque Integrative Health; Loren Israelsen & Frank Lampe, United Natural Products Alliance; the American Conference Institute's annual Dietary Supplements conference; and Ann Schneider, Evolutions by Design. The report was funded through grants from Capsugel, Klaire Labs, and Perque Integrative Health.

Comment: 
I would venture that any clinician who has chosen to "trust, but not verify" – to twists Levin's line (
attributed by some to Ronald Reagan
)—will find reading this akin to lifting one's head out of the sand. This will particularly be so for the 57% who don't yet recognize that the DSHEA as their best, though limited, regulatory ally. The fact of clinical practice is that you might have the best of education and attended state of the science functional medicine seminars and come up with a terrific prescriptive matrix. But if the products fail you, and your patients, then all that came before can be as dust. Two comments. One is that it would have been useful for Goldman to have brought in one or more academic medicine-based integrative medicine specialist in dietary supplement research who is not so close to the industry to review, amend, and or sign-off. I originally wanted to call Quality Matters an "independent" perspective but both the funding and the team argue against that attribute. The team is full of leading edge voices at the front end of pushing for quality measures and issues; yet they are essentially all closely connected to the industry. The fact that dietary supplement firms have funded the project puts the issue on the table. Were there any blind spots from using this team? The second comment is that quality needs to become a hot topic at conferences targeting integrative practitioner meetings. This is challenging, as these are typically financially backed by exhibit halls packed with supplement manufacturers. Yet it would behoove organizations involved with the field to lock in focus and education by devoting stand-alone plenary sessions to the topic.  Then follow-up by creating organization-driven campaigns to engage clinicians as quality promoters over the long term would be another good step. It's in their self-interest.
Editor's note: This analysis article is not edited and the authors are solely responsible for the content. The views and opinions expressed in this article are those of the authors and do not necessarily reflect the official policy or position of Integrative Practitioner.