Herb group aides practitioners via in-office compounding resource

by 
John Weeks
, Publisher/Editor of 
The Integrator Blog News and Reports
The
American Herbal Products Association (AHPA)
 published a new white paper meant to assist practitioners who create individualized herbal compounds for their patients. The group is now seeking additional practitioner feedback.
In a May 15 media-release
, the organization announced the publication of the 20 page document, 
"Good Herbal Compounding and Dispensing Practices."
  The focus is on one-on-one practices, and the goal is "to assist herbal compounding and dispensing establishments in the development and maintenance of best practices in preparing herbal formulas that may then be dispensed following individual consultations." The release notes that the trade association "invites feedback on the document to help ensure it is relevant to practitioners trained in a variety of disciplines."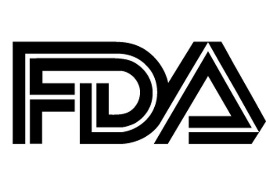 A key motivation for developing the document was a statement from the U.S. Food and Drug Administration that is cited at length in the document. The FDA notified the community of an intent to use "discretion" and not enforce the regulations on individual practitioners "so long as the practitioners have adequate professional training and dispense supplement products on the basis of one-on-one consultations, the supplements dispensed have no known or suspected safety concerns." A
lengthy extract on page 3 of the document
details the FDA's perspective. AHPA's long-time president
Michael McGuffin
explains the herb trade association's interest in developing the document. "One of AHPA's core functions is to encourage industry self-regulation and adoption of best practices that protect consumers, patients and access to herbs and herbal formulas."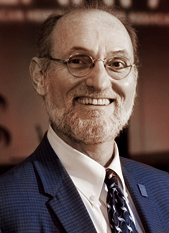 McGuffin suggests that the paper may also have value in protecting the herb practitioners and the broader industry from further, often challenging, FDA incursion. "Broad industry adoption of principles in this white paper will also help preserve the current federal regulatory approach which effectively meets the needs of consumers and practitioners." The structure of the white paper is straight-forward. Among topics are sanitation of facilities and equipment, quality control practices, documentation of procedures, and record-keeping. One example is the level of skill required by an individual engaged in the compounding. The document describes the requirement as, "Adequate training may be demonstrated in different ways depending on the health care practitioner's specific discipline, for example by completion of a degree from an accredited institution of higher learning, by obtaining formal licensure for a relevant scope of health care practice, or by other adequate means." AHPA developed the white paper through its 
Chinese Herbal Products Committee
chaired by Bill Egloff, president of Crane Herbs. Crane is the firm that compounds the individualized products utilized in the pioneering
Chinese herbal medicine
program at the Cleveland Clinic. "We initially thought we were developing guidance just for acupuncturists but when it started to come together we saw its potential scope as more broad, and relevant to any practice where herbal formulas are prepared in the context of one-on-one consultations with a qualified practitioner—irrespective of the particular discipline," said Egloff.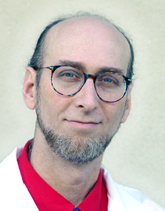 McGuffin noted that while they had preliminary communication with National Certification Commission for Acupuncture and Oriental Medicine (NCCAOM) while developing the resource, "it was after completion of this white paper that we initiated communications with others." Those to whom whey have reached out are the American Herbalist Guild, American Association of Naturopathic Physicians, American Society of Acupuncturists, American Association of Acupuncture and Oriental Medicine, NCCAOM, Chinese Herb Trade Association of America, and American Association of Chinese Medicine and Acupuncture. AHPA dedicated the document to the memory of
Al Stone, LAc
(pictured) for whom "one of his many passions was the documentation of good dispensing practices for practitioners [and whose] vision provided a foundation for the development of this document."
Comment
: It may be something of a disconnect for some integrative health practitioners to see that it is they, in composite, who are being referenced in many places as "industry" in this document. Good to see this collaboration between AHPA and practitioner groups, if only largely post-facto. The detriment to human health created by the too-close relationship between mainstream pharma and medical doctors has cast a pall over the potential value of herb industry/integrative practitioner collaborations. This is a classic example of a good project for joint action. One question, given the list of practitioner organizations to which AHPA has reached out: might it be useful to also include the
Academic Consortium for Integrative medicine and Health
, for instance, or the
Institute for Functional Medicine
? Another good group for vetting and input might be the
Academic Collaborative for Integrative Health
, via its clinical or education working groups. The educational value of the page-long extract of language from the FDA'S regulations relative to individual practitioners and dietary supplements may alone be worth a practitioner's time with this document.