Online resource provides remote access to integrative medicine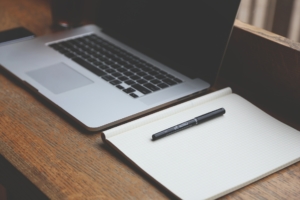 A new online platform aimed at empowering patients to find natural and holistic approaches to chronic conditions launched earlier today, according to a
press announcement
. The website, Harvey Health, provides convenient, affordable access to integrative medicine with a whole-person approach to care. The telehealth platform expands the reach of integrative medicine through video consultations with licensed naturopathic doctors, advanced in-home laboratory testing, and highly-customized natural treatment plans. All doctors providing services with the site are carefully vetted and confirmed to have graduated from a four-year residential medical school, passed the national board exam, and received a state medical license, 
according to the website
. The site offers a combination of conventional therapies along with holistic medicine's whole body and root cause analysis. The first step is an hour-long video consultation with one of the site's doctors to review the patient's health history and current concerns. If recommended during the consultation, the provider mails the client a customized lab kit to collect samples. The lab tests measure a variety of biomarkers, including food allergies, hormones, micronutrients, and toxic chemicals. Providers may require a blood test, and, if needed, they take care of scheduling a mobile technician to perform a free, in-home blood draw. Once the patient mails back the completed lab kit, patients can review results with their provider during a second video call, where they will address the client's diagnosis and personalized treatment plan. Patients who use the site can expect a team approach to care, meaning multiple practitioners from varying integrative backgrounds will work together to offer customized treatment. Patient protocols may include diet, nutrition, supplementation, and other lifestyle changes. Each initial hour consultation is $150 and follow-up appointments start at $75. Although Harvey's services are not covered by insurance, clients may be able to use their FSA or HSA accounts for payment. By the end of October, Harvey plans to serve clients in every state except Alaska, Florida, New York, South Carolina, or Tennessee. According to the Centers for Disease Control and Prevention, 48 percent of adults are battling one or more chronic health conditions. One reason is medical doctors spend on average less than 13 minutes with their patients and prescribe drugs over 80 percent of the time, says research published in The Journal of General Internal Medicine. Harvey Health founders, Kyle Hill and Mike Townsend, were inspired by the compelling personal story of co-executive Layne Thrasher, who became passionate about integrative medicine after experiencing a series of failures by conventional practitioners and medical institutions. "Our current healthcare system is the least efficient in the world," says Townsend. "Many doctors lack the time, education, and financial incentives to talk to their patients in-depth about nutrition or their long-term health. Harvey offers a refreshing and effective alternative."