GW Fellowship in Integrative Medicine Recognized for Board Certification
New Fellowship in Integrative Medicine Allows GW Graduates to Become Board Certified
by 
John Weeks
, Publisher/Editor of 
The Integrator Blog News and Reports
In mid-April, the George Washington University Fellowship in Integrative Medicine
sent an announcement
that fellowship graduates will be eligible to sit for the newly established American Board of Integrative Medicine® (ABOIM) board certification in Integrative Medicine.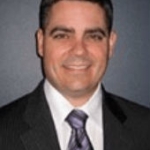 The GW program, founded in 2014 by
Andrew Heyman, MD, MHSA
(
pictured right
), is the first to employ a fellowship strategy that is linked to a professional degree, the
Master of Science in Health Sciences in Integrative Medicine (ACIMH)
. The institution's Fellowship in Integrative Medicine "expands upon [the program] by adding additional hands-on experiences to meet core competencies defined by the
Academic Consortium for Integrative Medicine and Health
." The release notes that the curriculum was developed in collaboration with
The Metabolic Medical Institute (MMI)
,
which "contributes expert faculty and content to the program, and is critical for in person learning experiences for students." Heyman is the integrative medicine director for MMI. In an
article for the student newspaper
, the
GW Hatchet
, Heyman said that when he came to the university 4 years ago it was with the intent to start the program. Presently, roughly 30 graduate students are reportedly enrolled in the integrative medicine program. Most interest is from medical doctors but "nurses, health coaches, yoga instructors and speech pathologists have also joined." Only medical doctor graduates who complete the program will qualify to apply for the new fellowship.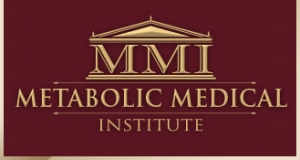 Heyman is quoted as stating that the fellowship "represents an evolution in the field of medicine and our graduates will lead this change towards a more patient centric, wellness, and health focused heath care system." He underscores the importance of the ABOIM recognition: "This was a big deal. It signaled a real change in the perception of integrative medicine. Basically having board certification means that you are officially distinct as a specialty in your medical area." The GW site notes that they are the 24
th
to offer an integrative medicine fellowship.
Comment
: Heyman is proving to be an increasingly influential player in the field and will, in fact, be the
commencement speaker
at Maryland University of Integrative Health in June 2016. Throughout his career, he has held several leadership positions in the field. He was a clinical working group co-chair for ACIMH while at the University of Michigan. He's also held editorial positions for the
Journal of Men's Health
and was formerly the editor-In-chief of the
Internet Journal of Anti-Aging and Aesthetic Medicine
(IJAAAM). The latter position ultimately connects Heyman and the GW program to a quietly evolving power base in the field. GW's partner, MMI, advertises its work at "Advanced Medical Education: Integrative – Functional – Personalized," which is an umbrella for
4 separate Fellowship
programs, including the GW Fellowship. MMI also offers 8 certificate programs and two recognized Masters level programs, the second of which, a
Master of Science in Medical Sciences with a concentration in Metabolic & Nutritional Medicine
, is offered at the University of South Florida Morsani School of Medicine. More significantly, MMI is part of
Tarsus Medical Group
, which owns the huge
American Academy of Anti-Aging Medicine
(A4M) and boasts that it represents "over 26,000 physicians in 120 countries world-wide." Indeed, the GW program sits in a powerful web of activity in which Heyman is deeply enmeshed. The whole operation is one to watch. (Thanks for the heads up from Glenn Sabin on the Tarsus link.)