Goertz to leave Palmer: Legacy of $27 million in chiropractic research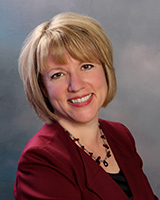 Editor's note: This analysis article is not edited and the authors are solely responsible for the content. The views and opinions expressed in this article are those of the authors and do not necessarily reflect the official policy or position of Integrative Practitioner.
Seven years ago, researchers associated with the Academic Collaborative for Integrative Health estimated the total grants to any chiropractic, naturopathic or acupuncture and Oriental medicine college by the NIH National Center for Complementary and Integrative Medicine (NCCIH). Of the $60-million, roughly a third of the total was found to have gone to Palmer College of Chiropractic.
These data have not been updated since. But the best guess among close observers of NCCIH funding choices is that the percentage to Palmer has only headed upward.
A good part of this success rests with the scientific acumen, political savvy, and strategic sense of Christine Goertz, DC, PhD. Goertz is leaving Palmer after 11 years, principally as Vice Chancellor of Research and Health Policy.
In an interview on this transition – after calling her on a different matter – Goertz estimated that grants from all sources to Palmer's research have totaled $27-million in her term. These are big potatoes event for conventional academic health centers that are accustomed to large grants. For other institutions with research interests that primarily educate licensed integrative practitioners, this is an amount to die for to explore one's profession's questions.

She credits her long-time colleague Bill Meeker, DC, MPH, who preceded her directing the Palmer Center for Chiropractic Research (PCCR): "Bill built the foundation and we were able to build the house. I am most proud of the PCCR team– 17 outstanding faculty and staff – and that we've received continuous federal funding from multiple agencies during a time of extreme competition for grants. As a team, we have knocked it out of the park."
Success has not been harmed by Goertz' experience with federal agencies and related organizations. Prior to work at Palmer, she was the first "CAM" professional to be hired by the NIH and serve as a program officer. Goertz built her network as a vice president at the Samueli Institute as it was growing its research relationships with the Department of Defense and Veterans Administration. The cherry on the top was her selection as the sole Congressionally-required representative of the licensed integrative health professions to the Board of Governors of the Patient-Centered Outcomes Research Institute. She was recently also appointed to serve on NCCIH's National Advisory Council.
Asked about the top contributions to heath care from this research, Goertz ticked off a list of projects. Some are inside-baseball for chiropractors – with a common denominator a focus on translating care:
Studies showing that flexion-distraction and side-posture adjustments are equally effective, providing guidance to DC's and patients regarding which techniques work best.
Development of a clinical care pathway within the Veteran's Administration outlining how chiropractors can partner with other healthcare professionals in treating Veterans who have pain and mental health co-morbidities;
Development of a clinical care model focused on collaboration between primary care doctors and chiropractic doctors in serving older adults with low back pain;
A broadly disseminated NIH-funded educational initiative in evidence-based clinical practice, including development of a practitioners toolkit for which she volunteers major kudos to her colleague Cynthia Long, DC, PhD

,

the lead investigator.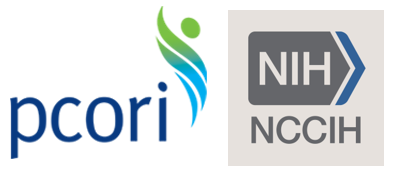 Goertz promotes an evidence-based practice (EBP) approach to chiropractic's self-examination and practice betterment. She believes it will be key to the more widespread, appropriate uptake of chiropractic services. She echoes other EBP advocates when she expresses her core mission going forward on "doing everything I can to help make sure the right person gets the right treatment at the right time" in conservative care for back pain.

One area in which Goertz will be directing her attention is the Spine Institute for Quality. She co-founded this not-for-profit organization with a set of longtime chiropractic leaders including Meeker, former American Chiropractic Association (ACA) president Tony Hamm, DC – himself a long-time influential members of one of the AMA's payment advisory committees.
Throughout her years with Palmer, Goertz has served in multiple leading research positions for the ACA. She presently is the national spokesperson for the American Chiropractic Association's controversial involvement in the Choosing Wisely campaign. I had a bit role as the Washington State Chiropractic Association's invited moderator for what became a widely-viewed debate over ACA's program. News had reached me that Palmer Chancellor and CEO Denny Marchiori, DC, PhD had distanced Palmer from the ACA's program.
Goertz had no comment on that. She spoke instead of her gratitude for the opportunity Palmer provided her and of her excitement in exploring future possibilities. One guesses a few doors will open.