Global meeting including integrative medicine pioneers calls for "wellness moonshot"

by 
John Weeks
, Publisher/Editor of 
The Integrator Blog News and
 Reports
"It's the right idea at the right time," said pioneering integrative cardiologist Dean Ornish, MD. He was speaking of the "Wellness Moonshot – A World Free of Preventable Disease" launched at the annual meeting of the
Global Wellness Institute (GWI)
. "It is a much needed, organized way to create transformation. It's the right idea at the right time." Ornish was not the only voice associated with the integrative health world cited in
GWI's media release
on the initiative. Mehmet Oz, host of The Dr. Oz Show and a surgery professor at Columbia University, urged the crowd of roughly 600 largely business leaders in health and wellness toward a deep commitment: "We have to be brave enough to take on this moonshot – we need to really accelerate (the focus on prevention)."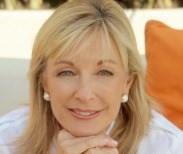 Susie Ellis, the chair and CEO of the not-for-profit GWI cast the campaign in bold terms: ""The time has come to pool our resources—knowledge, access, funding—and use our collective megaphone on the world stage to work towards achieving a world free of preventable disease. Unlike President Kennedy's famous moonshot to send a man to the moon, where it was clear when the 'mission was accomplished' – this moonshot will require not one, but many incremental steps forward for humankind." In an interview for this article, I suggested to Ellis that with GWI as megaphone for many voices, this was something of a "moon-buckshot" campaign. Ellis laughed: "We don't have a 'program' here at the Institute. Dean (Ornish) has his program. I talked to all of our presenters about what we could do with this reality that 75% of ours costs are tied to things that are preventable. Everyone had such good ideas, were doing such good things. We ca n be a megaphone for all of them. We'll start by educating more people about it." The release positioned GWI as an "umbrella organization that brings together often siloed forces and sectors all working to build a healthier world." It is thus positioned "to bring the issue of preventable disease to the forefront in its research and education efforts and commitment to forge even more collaborations to create new paths for action." Ellis underscores GWI's efforts to "catalyze stakeholders from both the private and public sectors to coordinate, collaborate and commit to the Wellness Moonshot." The informational resources were enhanced through
"a historic volume of new research"
released at the Summit. "All of it is publicly available," states Ellis.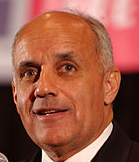 The campaign got an early boost from a former
U.S. Surgeon General, Richard Carmona, MD, MPH
: "The world is increasingly plagued by largely preventable chronic diseases, and the crippling economic burden that comes with them. This call to action is absolutely critical, refocusing on humankind's most pressing need. The Global Wellness Institute is the right organization to launch this moonshot, as it can only be achieved with high-level collaboration in the many health and wellness sectors." Details are yet unspecified. The organization's initial focus is said to be on information campaigns to call attention to the concept of a "Wellness Moonshot."  Early work is anticipated to clarify which prevention initiatives are most needed. As an information source, GWI will seek to make visible "high-impact global projects that are tackling preventable disease, to drive new interest and resources to them." I told Ellis I thought the initiative bodacious. She reflected back over her decade of work with the summits and the Institute: "The idea of a wellness economy, corporate wellness, wellness tourism – these have grown in part because we've seeded them. This work is an ongoing type of thing. We think we can have a similar influence with the Wellness Moonshot." Ornish and Oz were among
"an all-star line-up of integrative medicine leaders"
honored at the Palm Beach, Florida
2017 Global Wellness Summit
at which the moonshot was announced. The other leaders noted were Elissa Epel, PhD, Paul Limburg, MD, Kenneth R. Pelletier, PhD, MD (hc), Michael Roizen, MD and Andrew Weil, MD.
Comment
: In recent years, Ellis and her team have become increasingly emboldened with her global initiative. Originally an annual meeting that was an engine for the global spa industry, Ellis re-branded the summit as a Global Wellness Summit. She concurrently established the Global Wellness Institute as an ongoing base for the convening and catalyzing about which the release rightfully boasts. Pelletier and Academy of integrative Health and Medicine founding president
Danny Friedman, MD
, for instance, were contracted to create a wellness database house on the GWI site. This was apparently the launch-pad for this, the most ambitious of campaigns.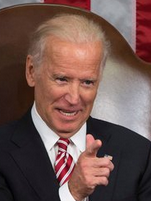 The echoes of the "moonshot," while they harken back to John F. Kennedy, most recently resound off former vice-president Joe Biden. He was given command of a cancer "moonshot" in the last year of the Obama administration. That initiative, like so many before it, was long on dreamed of technological cures, and short on respect for prevention. As this January 16, 2016 New York Times feature states in its title, the Biden moonshot
"relie(d) on an outmoded view of disease."
Missing was attention to the roles of the "host" - environment, toxics, determinants, farming and social policy such as a "Wellness Moonshot" must necessarily embrace. It would be a step toward well being and balance if the Global Wellness Institute's prevention and health promotion focus team - and the concept of supporting the initiatives of the many - might get integrated into the driver's seat of the typically heroic, therapy-focused, financially well-fueled efforts like Biden's moonshot. Such a democratic, moon-buckshot approach might prove more fruitful.
Editor's note: This analysis article is not edited and the authors are solely responsible for the content. The views and opinions expressed in this article are those of the authors and do not necessarily reflect the official policy or position of Integrative Practitioner.