Functional Medicine Growing in Northwest's Largest Medical Organization
by John Weeks, Publisher/Editor of The Integrator Blog News and Reports
A Functional Forum-Evolution of Primary Care recently unpublished an interview on its YouTube site with integrative and functional medicine doctor
Arti Chandra, MD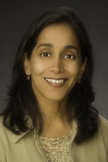 (
pictured right
). Chandra presently practices in a Seattle, Washington clinic of the Swedish Medical Group. Swedish is a major network of hospitals and primary care that is owned by the Sisters of Providence medical delivery organization. The Functional Forum segment was positioned by the Forum's James Maskell as possibly the next big medical delivery organization to adopt a major functional medicine initiative following the widely publicized
Center for Functional Medicine at Cleveland Clinic
. Maskell asked:
"Will Swedish Be the Next Cleveland Clinic?"
I contacted Chandra, a colleague since 2004 when we were involved in an emerging integrative medicine education initiative. She noted that the plan with Swedish had a temporary setback due to some overarching issues in the way medical services are being reimbursed by the federal government that cut into Swedish's cash flow. She shared details about her burgeoning current functional medicine operation at Swedish, details on the ways that she anticipates the larger facility will unfold, and some distinctions from the Cleveland model.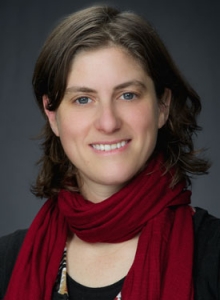 "Right now my practice is closed," shared Chandra. "There's a three month waiting list." A similar story prevails for the associate recently brought in, advanced practice nursing doctor
Gillian Erlich, ARNP, DNP
(
pictured left
). Like Chandra, Erlich is also certified in functional medicine and Erlich also has a background in Ayurvedic medicine. The team is supported by a holistic nurse and two dedicated medical assistants where their practice is currently a corridor that is part of Swedish's South Lake Union Primary Care practice. The location is smack in the middles a bursting, lucrative high-tech corridor. Chandra has been promoting integrative and functional medicine inside the Swedish system for years. Recently, Swedish's chief executive,
Ralph Pascualy, MD
(
pictures below right
), has been a strong ally. But the interest system wide is now soaring: "There are light bulbs going on across our system." She notes that specialists in the areas of sleep, neurology, pain medicine, endocrine and primary care are increasing referrals. While yet informal, growing relationships are unfolding in Swedish initiatives relative to digestive health, obesity, non-surgical bariatrics, and women's health. These and growing direct patient interest via internet searches for functional medicine practitioners are compounding the pressures on clinic's schedule. The present vision for expansion is a move to a 9,000-10,000 square foot space.  Chandra foresees a design that would include a group space for movement and group visits. Also on the drawing board is a teaching kitchen. She notes that if her unit moved into the location that is under consideration that they would then be more directly connected to the
Swedish's Digestive Health Network
. Another area of excitement for potential future collaboration that Chandra noted is via the Institute for Systems Biology (ISB) founded by
Leroy Hood, MD, PhD
. Swedish's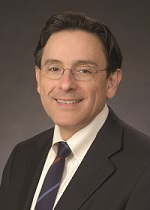 owner, the Sisters of Providence, recently purchased Hood's pioneering business, bringing the pioneering systems biologist and his
Arivale Program
into the system. Hood, who has published 750 papers, received 36 patents, 17 honorary degrees and more than 100 awards and honors calls the program a "how-to guide to optimize your wellness." For a functional-integrative medicine collaboration, this, said Chandra, "could be really big." I asked Chandra if she plans to follow the same clinical model as that at Cleveland Clinic's functional medicine center. There the model features a practitioner "pod" that consists of a functional medicine doctor, a nutritionist and a health coach. Chandra is part of the educator team for the Institute of Functional Medicine and has collaborated with IFM's director of medical education, Daniel Lukaczer, ND since 2007. She's also friends with Patrick Hanaway, MD and Mark Hyman, MD, the principals in the Cleveland Center. She is not presently planning on the Cleveland Clinic functional medicine model though she sees the pod as "good for the research they are doing to prove the model." She anticipates the new center will offer some more integrative approaches in time, and perhaps have more "mind-body type programs and some manual therapy."  She adds, thinking of her Cleveland Clinic and IFM colleagues: "I foresee some point where we can lock elbows to advance the movement forward together." Presently, Chandra is working on a white paper on functional medicine and the proposed center that can be used by the Swedish Foundation to stir up philanthropic contributions. She's connected to a set of philanthropists at Swedish dubbed the Women's Wellness Group. One member who became a patient recently discovered their plan and reportedly responded: "Holy smoke, this is what we've been waiting for." The woman, says Chandra, "has been a real pied piper" for the new center. The journey of promoting the clinical presence for integrative and functional services has had its ups and downs says Chandra. She adds: "We're closer than we've ever been."
Comment
:  The movement for functional medicine has been a remarkable lead forward for the whole integrative endeavor.  Chandra, like many others, was attracted its operative system as a way for bring some clarity to the seemingly endless set of options in the broader integrative model. It will be interesting to see this variation on the Cleveland theme, with the additional components of group services, yoga, mind-body and musculoskeletal practices.