First board certifications offered in lifestyle medicine
by John Weeks, Publisher/Editor of The Integrator Blog News and Reports

The field of lifestyle medicine is about to cross a significant threshold. In two months, the decade-long effort to standardized this sector of integrative care brought into focus under the influence of the
American College of Lifestyle Medicine (ACLM)
, will birth its first formal certifications. The certifying body is the independent
American Board of Lifestyle Medicine (ABLM).
On January 8, 2016, ABLM
announced
that "already nearly 200 clinicians have registered to be part of the inaugural cohort testing for board certification."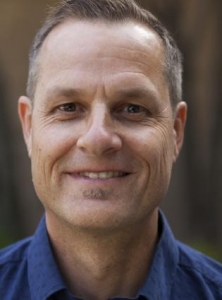 In the media release, ABLM chair
Wayne Dysinger, MD, MPH
, pictured, draws the line in the sand about what he and his colleagues are seeking to establish with the certification. "I'm excited," stated Dysinger, "about the ability to differentiate evidence based Lifestyle Medicine practitioners from those who say they practice Lifestyle Medicine but are not applying evidence based approaches." The certification tests to competencies in the following areas:
Fundamentals of Health Behavior Change
Key Clinical Processes in Lifestyle Medicine
The Role of Physician Health and the Physician's Personal Health
Nutrition Science, Assessment and Prescription
Physical Activity Science and Prescription
Emotional and Mental Well-Being, Assessment and Interventions
Sleep Health Science and Interventions
Fundamentals of Tobacco Cessation and Managing Risky Alcohol Use
Weight Management
The ABLM website describes two categories of certification. That proffered by the ABLM as a "Lifestyle Medicine physician" is exclusively for medical doctors and osteopaths who are previously boarded in another specialty recognized by the American Board of Medical Specialties. The other form of certification, as a "Lifestyle Medicine professional" is granted not through ABLM but through its progenitor organization, the ACLM. This is open to an array of professionals including doctors of nursing, chiropractors, psychology, occupational therapy, and many more. One ill-defined category is "you must hold a PhD or Master degree in a health or allied health discipline."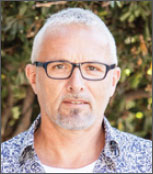 Dysinger and ABLM executive director, Stephan Herzog, each express excitement about the global nature of the new certification. Herzog shares that ABLM has participation "from the European Lifestyle Medicine Organization (ELMO), the Australasian Society of Lifestyle Medicine (ASLM) and the Asian Society of Lifestyle Medicine." He believes that these engagements "makes this the first global certification effort in any field of medicine." The ABLM takes an entrepreneurial approach to its prerequisite requirements. Applicants are not required to complete a formal fellowship or other standardized coursework. Instead, applicants are required to complete 30 hours of online education and 10 hours of conference-based education from an endorsed set of course providers. The ACLM and the
Institute of Lifestyle Medicine (ILM) at Harvard
figure heavily into the recognized providers—ALM's founder
Eddie Phillips, MD
, serves on the ABLM board. Another focal area is study of plant-based medicine. In addition, applicants must complete a case study in which they describe their "personal experience with lifestyle medicine." The MD/DO group must pay a $1,499 certification fee. Those Lifestyle Medicine professionals certified through ACLM pay $1299. Each pays a non-refundable registration fee of $299 and $199, respectively.
Comment
: Readers planning to attend the Integrative Healthcare Symposium in New York City February 23-25, 2017 will have a chance to hear one of the driving forces in the lifestyle medicine field,
David Katz, MD, MPH
. The Yale integrative medicine leader will deliver a 90-minute keynote, "Lifestyle is the Medicine: What's the Spoon?"