Farm teaching kitchen preaches importance of food as medicine
by John Weeks, Publisher/Editor of The Integrator Blog News and Reports
On September 23, 2016, significant gatherings of some of Cincinnati's the well-to-do and its academic medicine leaders in converged on
Turner Farm
. The farm is the area's largest certified organic farm. The purpose: the unveiling of a new Turner Farms Teaching Kitchen to support the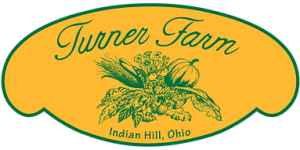 University of Cincinnati
Center for Integrative Health and Medicine
.  More specifically: the funds raised at the events and the resource itself will assist the Center's personnel to use the converted barn to in which the kitchen is located to "develop programs to teach the healing power of organic, plant-based food to medical students as well as doctors and nurses," as a
 media account
put it.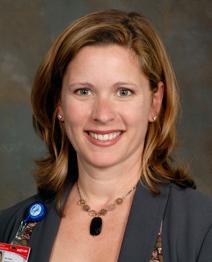 The driver behind the U Cincinnati's integrative health program is director
Sean Cotton, PhD
, pictured left. According to the Center's website, the clinical facility's services include integrative consultations, and acupuncture, massage, mind body, and yoga. The presentation, however, suggests a broader mission. The Center's website features a revolving set of horizontal photos, one of which features carrots and other vegetables and this headline: "Food Is Medicine – Anti-Inflammation: Gut-Brain Connection." Even the clinical services webpage greets one with a focus on wellness. In this and other ways, the Center positions itself not merely as a provider of integrative clinical services but with a broader vision that extends into the community, and such as social engagement. The connection with the organic farm and food expresses the vision. Said Cotton, in
another local news story
: "I always say if we don't teach [doctors] anything but just to give them medication, that's all they know. We have to teach them the value of nutrition." For the grand opening of the kitchen, Cotton brought in David Eisenberg, MD, the integrative medicine leader whose surveys of consumer use in
1993
and
1998
from his base at Harvard Medical School opened the integrative era. Only Eisenberg was not present to make his familiar presentations on the growing consumer movement, or even on the scientific base of "complementary and alternative medicine." Rather, Eisenberg came under his new mission that links his personal and familial passion for food – he reportedly comes from a family of bakers – that he calls
"Healthy Kitchens, Healthy Lives."
The initiative links two Harvard departments, where Eisenberg serves as the director of culinary nutrition, and the Culinary Institute of America. His goal is grand - to establish teaching kitchens at all hospitals, schools and workplaces
.
Eisenberg, who both lectured and demonstrated his culinary skills at Turner Farm, blessed the new resource for Cincinnati's integrative program this way: "I think in that moment (while cooking healthy food) people realize it's not difficult, it's not expensive, it doesn't take a lot of time and it's fun and fabulous, something shifts … So instead of focusing on diagnosis and treatment of disease, UC Medical School in association with the new Turner Farm teaching kitchen could actually teach all of the elements of the consummate physician of the future."
Comment
: Learning of the event in Cincinnati brought to mind four items. One almost exactly 20 years ago, on October 9, 2016, when Andrew Weil, MD, and what would become the Arizona Center for Integrative Medicine
hosted a gathering
co-sponsored by the then NIH Office of Alternative Medicine and the then US Agency for Healthcare Policy and Research. To make the point of how challenging was integrating complementary and alternative medicine in his medical school, he shared that he was at that point still in successful in a long battle to get decent vegetables, fruit and other healthy foods into the medical delivery organization's food service.  The second is Eisenberg's own trajectory from the consumer survey, then into the intricacies of evidence-based "CAM" research, to his present effort to plant healthy food everywhere in institutional USA, and particularly its academic health centers. Each brings forward the need for good medicine to be rooted in the food we eat. The third is personal. It is an encounter I had on considering work in 1983 with a profession about which I knew almost nothing: naturopathic medicine. Among the lures was their alignment with the
Hippocratic adage
to which I was introduced: "Let you food be your medicine and your medicine your food." Made sense – especially with the growing awareness, even then – for those who were looking – of the links of food policies and practices to the rise of chronic diseases. Nutrition was deeply imbedded and a core track in naturopathic medical education, securing the hook of my interest. And linked to this came the fourth: the stunning awareness that nutritional education was not required and was in fact virtually absent from the education of medical doctors – and of virtually all other professionals in the nation's booming academic medical centers. Shameful, really. Sadly, with some corrective adjustments in some medical schools – thanks in some cases to the rise of integrative medicine programs – this near absence continues to be the case today. As sadly, many in the functional, naturopathic and integrative communities spend a good deal more time focusing on the uses of food as supplements than on the power in food itself. The work of Eisenberg and Cotton and others is strategic. Perhaps by linking food not to "dietetics" but to "the culinary arts," bells will begin to go off in the brains of academic leaders and their well-heeled love of dining to begin to call medicine back to its (organic) roots. Placing teaching kitchens everywhere is a good start.