Seminar highlights optimizing musculoskeletal health in chiropractic services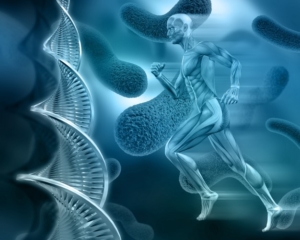 If an egg is broken by an outside force, life ends. If an egg is broken by an inside force, then life begins. 
Great things happen from the inside, said Robert Silverman, DC, MS, CNS, CSCS, CKTP, CES, CIISN, DACBN, HKC, SASTM, during a live seminar December 9-10 in Portland, Maine. The educational event welcomed a group of 35 practitioners from Maine, New Hampshire, Massachusetts, and Vermont to discuss optimizing musculoskeletal health. Eight out of 10 Americans have low back pain, and it's considered one of largest costs in healthcare. In fact, $0.86 on the dollar, and 98 percent of Medicaid funding, is spent on chronic disease, says Silverman. Pain and illness stems from a few primary problems:
Diet (sugar, gluten, and processed foods)
Lack of exercise
NSAIDs and other prescription medications
Toxins
Stress
Chiropractors and integrative practitioners need to look at pain and illness management from the inside out. When working with patients, Silverman offers four simple steps:
Find the cause.
Explain the source (which differs from the site).
Determined effective treatment.
Shorten treatment time.
But what comes first—injury or pain? While this depends, for practitioners the focus should be on altered motor control,
says Silverman.
Form = Function = Performance 
Chiropractors must understand mobility and stability. Mobility is the maximum range you can control in a movement of a joint. Flexibility, often confused with stability, is the maximum range you can move a joint passively—by pulling on it. Haphazard stretching can be ineffective, resulting in little functional improvement. When working with patients, it must be understood that forcing the body into ranges of motion it can't actively control during exercise leads to injury, Silverman says. Injuries can happen when your body encounters a force that exceeds the load-bearing capacity of the tissue.