Endorsement invited for global integrative medicine "Berlin Agreement"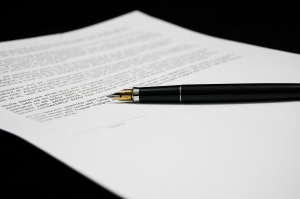 by 
John Weeks
, Publisher/Editor of 
The Integrator Blog News and Reports
A set of global leaders in integrative health developed and published
"The Berlin Agreement:
Self-Responsibility and Social Action in Practicing and Fostering Integrative Medicine and Health Globally."
 A dozen leading integrative health organizations from multiple countries on three continents have already endorsed the Agreement. Others are invited to do so. The Berlin agreement was developed through the
Global Organizing Committee
and
co-presidents
for the World Congress in Integrative Medicine and Health, which includes representatives from 13 countries. Part of the inspiration for the Berlin Agreement came from the
2016 Stuttgart Declaration
that urged governments and non-governmental organizations, such as the World Health Organization (WHO) to adopt an integrative model. In contradistinction, the focus of the Berlin agreement is on the role of the individual who identifies with, and seeks to advance, the global movement for integrative health. The document has already been viewed by some as perhaps a start for a modernization of the Hippocratic Oath. It includes brief guidance in the following areas:
Model health
Engaging patients
Promoting interprofessionalism and team care
Recognizing the importance of traditional medicine in health care
Commiting to evidence-informed dialogue and practice
Fostering whole systems research
Bridging clinical care with prevention, community and public health
Stimulating collaboration
Engaging as change agents

A spirit of activism—both in personal action and social responsibility—pervades the document. One is asked to engage in one's own health, and actively assist patients towards theirs. Practitioners are urged out of their silos to team up with those from other professions and world traditions. Those involved in the movement are urged to extend themselves from strictly clinical interests to work with communities and public health to begin to affect other determinants of health. The integrative medicine community in Europe and in the U.S. is asked to connect with the global movement for integration of traditional medicines as urged in the
WHO's 2014-2023 Traditional Medicine Strategy
. The spirit of urgency is encapsulated in the last area on engaging as change agents. Those who endorse the document take a measure of the globe's "imbalances in social, environmental, economic, and political structures that are major influences in the health of citizens." The commitment includes to "work constructively in governments and non-governmental organizations … to achieve optimal health and healing in the individuals, communities and planet we serve." Among the endorsing organizations from the U.S. are:
Academic Collaborative for Integrative Health
Integrative Health Policy Consortium
Academy of Integrative Health and Medicine
Academic Consortium for Integrative Medicine and Health
Others include:
European Society of Integrative Medicine (EU)
Umbrella Association of Austrian Doctors for Holistic Medicine
Association of Anthroposophic Physicians in Germany
Interprofessional Organization for Anthroposophic Medicine (Germany)
German Physicians Society of Osteopathy
International Society for Chinese Medicine
German Physicians' Association for Ayurvedic Medicine
The Society of Complementary Medicine in Israel (Israel)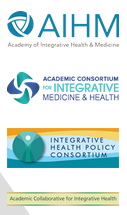 Your Organization's Endorsement?
In an unusual move, the Berlin Agreement was jointly published by two peer-reviewed journals in the field, he British
BMC-Complementary and Alternative Medicine
 and the U.S.-based
 The Journal of Complementary and Alternative Medicine
 (JACM). In addition, it will be released in the German
Forschende Komplementärmedizin
(Research in Complementary Medicine). The document states "If an organization with which you are involved may be interested in being listed among those endorsing, please engage your organization's appropriate process and, on gaining approval, send a brief note that briefly describes your organization, then state your support to Margit Cree at
[email protected]
." Those with interest in potentially endorsing may also contact me at
[email protected]
.

Comment
: I discuss the inspiration for the document—and some debate that endorsement has engendered in the integrative medicine research community—in an editorial at JACM entitled
"Researchers as Advocates: What Does the Global ''Berlin Agreement' Imply?"
The debate revolved around whether or not researchers in complementary and integrative medicine should publicly "endorse" the model. The issue can be particularly challenging in the context of the ongoing often vicious efforts to drum integrative medicine out of academia and remove research funding led by what I call the
"polarization-based medicine" people
. It is interesting to have this discussion with the backdrop of the
March for Science
. The march drew white-coats out of cubicles and labs across the globe. It's time for organizations to show the "Self-Responsibility and Social Action" to take on the biases that keep integrative solutions—in pain care and elsewhere—from their best contributions to optimal health.