Dr. Decker Weiss to Address Depression-Heart Disease Link at Cleveland Heart Lab Symposium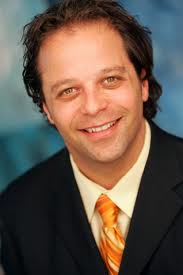 OSCELOLA, WI, Sept. 5, 2014
- Decker Weiss, NMD, FASA, cardiology clinical advisor to Pharmasan Labs and NeuroScience, Inc., will present the session "Inflammation: Is it the Link Between Heart Disease and Depression?" at the Cleveland Heart Lab's 2014 5th Annual Symposium in Cleveland, Ohio.  Held Sept. 13 at 2:45 p.m., Dr. Weiss's lecture will present original research showing the link between the central nervous system, depression, inflammation and heart disease. The 2014 Symposium has been reviewed and is acceptable for up to 16 Prescribed credits by the American Academy of Family Physicians. Dr. Weiss is cardiology clinical advisor to Pharmasan Labs and NeuroScience, Inc., which has partnered on a new protocol for taking a more proactive approach to heart health. Pharmasan Labs' NeuroCardio profiles offer health care practitioners an all-in-one assessment of multiple risk factors, while NeuroScience's Cardio suite targets the primary type of cholesterol found in plaques (oxidized LDL) and addresses the immune and nervous system imbalances and over-worked antioxidant defenses that contribute to plaque buildup and rupture. Decker Weiss, NMD, FASA, is the first Naturopathic Physician to complete a conventional internship, residency, and fellowship in a conventional medical system. Dr. Weiss trained in the Columbia Hospital system, the Arizona Heart Hospital, and the Arizona Heart Institute, and is founder of the Scottsdale Heart Institute. He is the first of his profession to speak and educate for the Cleveland Clinic.
About Pharmasan Labs, Inc. -- 
Pharmasan Labs' wide-ranging services and comprehensive test menu are tailored to support the needs of research institutions and healthcare businesses, including their practitioners and patients. Pharmasan Labs, Inc. is certified by the Clinical Laboratory Improvement Amendments program (CLIA ID# 52D0914898) and New York State Department of Health (PFI# 7426). For more information: 
www.pharmasan.com
.
About NeuroScience, Inc.-- 
NeuroScience is committed to delivering personalized health care solutions. In conjunction with Pharmasan Labs, Inc., NeuroScience provides licensed health care providers with integrative clinical assessments and proprietary nutraceuticals to identify and target neurological and hormonal imbalances. Through its Assess & Address
™
 approach, NeuroScience empowers forward-thinking clinicians to better understand each patient's unique biochemistry, and guide him or her toward optimal health. For more information: 
www.neuroscienceinc.com
. For more information:Kathleen Murphy, BrandHive(801) 243-2016 ###