Connor Integrative Health Network at Cleveland's University Hospitals receives $6.5-million grant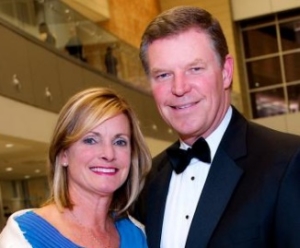 b
y 
John Weeks
, Publisher/Editor of 
The Integrator Blog News an
d
 Reports
Editor's note: This analysis article is not edited and the authors are solely responsible for the content. The views and opinions expressed in this article are those of the authors and do not necessarily reflect the official policy or position of Integrative Practitioner.
An extraordinary grant from Sara and Chris Connor will bring to $8.5-million their total giving to the
Connor Integrative Health Network at University Hospitals (UH).
According to
the release,
the backing "emphasizes the increasing importance of evidence-based nonpharmacologic therapies for health and wellness." The Connors' total support is among the top philanthropic donations for integrative programs nationally. The donation brought forward a strong statement in favor of medical industry transformation from UH CEO Thomas Zenty, III: "The Connors recognize the need for approaching health and medicine in a comprehensive and holistic way. We are at a moment of transformation in healthcare and this program is in perfect sync with UH's overall wellness strategy. We are focused on bringing the highest quality and most comprehensive care to our patients."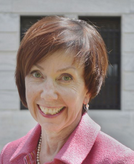 Through the gift,
Francoise Adan, MD
, the CIHN director will also become the holder of the new Connor Endowed Chair in Integrative Medicine. Adan underscores the timeliness amidst the nation's chronic pain crisis: "Research shows that patients who incorporate these kinds of therapies into their care have shorter recovery times, less pain and better outcomes overall. This is particularly critical as we face a national opioid epidemic, increased mental health needs and rising costs of care for the management of chronic disease." In a phone interview, Adan noted that CIHN presently has 37 employed practitioners – a broad, multi-professional set including massage, acupuncture, integrative medical doctors, a naturopathic doctor and others. They presently practice out of 10 locations in the UH system of 18 hospitals, 40 outpatient health centers and 200 physician offices. The system spreads through 15 counties throughout northern Ohio.  A part of the Connors' gift will use to recruit and core team of physician leaders to treat, educate and undertake research. Adan said this is the third significant gift from the Connors. Their wealth derives from Chris Connors' work at Sherwin-Williams, from which he retired as chair and CEO. Originally the philanthropic team was led by Sara Connor, a trained occupational therapist and Reiki Master with years of personal interest and exploration of integrative modalities. Adan adds: "It didn't take long for Chris to become a champion. They have done so much more than donate." She reflected quietly on a personal point of gratitude then added: "I am so incredibly thankful to have met them."

In the media release, the president of UH Cleveland Medical Center,
Daniel I. Simon, MD
speaks to one integrative strategy in the system: "We have placed an important emphasis on sharing the program's options with our workforce – a healthy staff improves our overall community wellness. This progressive thinking is driving UH to the national forefront of integrative health." Adds Aden: "We have acupuncture benefits for chronic pain for all employees – a testimonial to the system's support of our work." Then she adds: "They have been our best marketers" for sending patients for integrative services. Also in the release, Simon speaks to the current uptake of integrative practices in the system: "Recognizing its positive impact on patient experiences and outcomes, physicians at UH Seidman Cancer Center, UH Harrington Heart & Vascular Institute and our other institutes and centers are increasingly using integrative therapies with their patients to enhance the effectiveness of traditional medicine."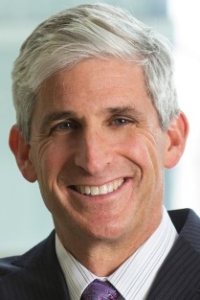 The focus of the grant is in the local area and region. Aden anticipates there will be national benefits. "I think a gift like this to any of the integrative health programs is a gift to all of them." She sees benefits and value moving through their network in the
Academic Consortium for Integrative Medicine and Health
. Asked how her life would change with this infusion, Aden responded: "Right now I have a smile on my face …" Then she reflected on being in the spotlight: "It sounds cliché but what is happening in our system is really the result of teamwork. We have had help from IT, from legal, from administrative. And of course, my tribe from the Consortium. There are so many people to thank. It really is a collective gift."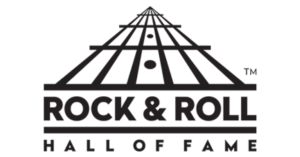 Comment
: This story could not appropriately be put to bed without this critically important note. CIHN is in good company among the not-for-profit organizations supported by Chris and Sara Connor. They have also
donated a like amount
to support Cleveland's Rock and Roll Hall of Fame. Those with long memories will know that
each were born
from Mother Sixties. Nice portfolio!