Congressional Integrative Health and Wellness Caucus created: Interview with IHPC's Len Wisneski, MD
Editor's note: This analysis article is not edited and the authors are solely responsible for the content. The views and opinions expressed in this article are those of the authors and do not necessarily reflect the official policy or position of Integrative Practitioner.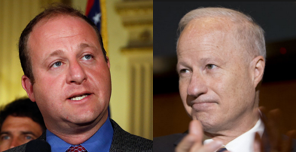 by 
John Weeks
, Publisher/Editor of 
The Integrator Blog News and
 Reports
Two U.S. Congressmen from the opposite ends of the political spectrum – though each from the state of Colorado – released
identical media notices
on October 24, 2017 announcing the formation of the Integrative Health and Wellness Congressional Caucus (IHWCC). While necessarily formed by House members, Senators can join.  Organizers urge integrative health and medicine practitioners to reach out to their own members of Congress to urge them to join. 
Some helpful information for contacting your member of Congress is here
. Organizers are planning additional outreach. The two members, Representative
Jared Polis, D-Colo
, and Representative
Mike Coffman, R-Colo
, each spoke strongly about the importance of creating the caucus. Coffman (R) noted needs to inform citizens: "It's important for patients to have all the facts and latest research when it comes to therapies and treatments available to them when making medical decisions." Polis (L) spoke to the value of integrative approaches: "Integrative and complementary therapies and treatments are often the missing piece for people on their journey to health and wellness."

Their shared releases then doubled down: "As we debate how we can further the health care system in the U.S., we must ensure that it is affordable and accessible to all - but also, we must ensure that it provides the best possible care available.  That means investing in evidence-based integrative care." The new
Integrative Health and Wellness Congressional Caucus
will be the first such focal point for congressional activity in the integrative arena since a complementary medicine caucus was
formed in 2003
and then scrapped nearly a decade ago. The IHWCC will serve, according to the releases, as a "non-partisan educational forum for legislators to receive up-to-date information from experts related to best practices and new research, and to discuss legislative and administrative opportunities for integrative health." For the backstory on the caucus, I reached out to
Len Wisneski, MD
, president of the
Integrative Health Policy Consortium (IHPC)
, where I serve with him on the board. While IHPC has had renewing congressional caucus activity as a goal for years, it has been Wisneski, with IHPC interim executive director
Susan Haeger
, who have had the fire in their bellies to get it done. Each as it turns out, are Colorado residents.
Weeks
: First, for those not familiar with IHPC – how do you describe the organization?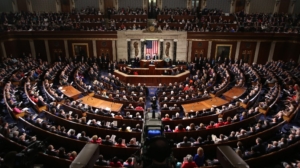 Wisneski
: It's a consortium or federation of national professional organizations and institutions that have a common mission of working to transform the approach to health and healthcare in the United States toward health creation - whole-person focused prevention, wellness and wellbeing. Our
Partners for Health
member organizations are 24 strong, and growing.
Weeks
: Why now for the Caucus? Some of us have felt this absence for years.
Wisneski
: There is a sea changes in the landscape for health and healthcare, and health reform continues to be a significant focus of policy makers, legislators and the public.  Our largest systems of care -- the Veterans' Administration and Department of Defense are embracing these approaches. In pain care and especially in the opioid crisis - that we are trying to rename the "chronic pain" crisis - a sea change is afoot. The time is right for communicating with, connecting and catalyzing legislators to support this shift.
Weeks
: A bit off-topic - that renaming of the opioid crisis is interesting.
Wisneski
: That was a big part of the dialogue last weekend at AIPM's 
Integrative Pain Policy Congress
. The vast majority of participants felt that we need to get the focus off a drug and get person-centered – on the physical and emotional pain of people, and on their wellness and well-being.
Weeks
: Back to the caucus. Tell us about the mechanics. How did it come about?
Wisneski
: We collaborated with lobbyist
Beth Clay
who was part of setting up the first Congressional Caucus in this area.  She and Susan Haeger, IHPC interim executive director, worked up a draft of the opportunity for a caucus to address integrative health and wellness. Two bipartisan members of Congress are required to start a caucus, and we were very pleased that Representatives Polis and Coffman recognized the need.
Weeks
:  It's interesting that this begins with two from Colorado, neither of whom are particularly well known. There is a Colorado connection I know --
Wisneski
: In May 2013, Governor John Hickenlooper declared an initiative to make Colorado the healthiest state in the nation. The campaign is well known and continues to thrive. Plus, the Anschutz Health Campus at the University of Colorado is increasingly exploring integrative health in multiple departments.  Some of this began with
our conference in integrative medicine on the Anschutz Campus last year
. We have some things in the works here for which I think there will be some national benefits from these two founders being from Colorado.
Weeks
: What do you and IHPC foresee doing with and through the caucus? Can the caucus be generative for policy ideas?
Wisneski
: To be clear, while IHPC drove its formation, the caucus belongs to Congress. We are working closely with Rep. Polis and Coffman to plan the first Congressional Briefing in the first quarter of 2018. In an ongoing way, the caucus will be a conduit for information to those members who care about these issues. Caucus activities can also help shape policy ideas.
Weeks
: Do you and IHPC have policy priorities?
Wisneski
: We do and I have talked with both of the Caucus founding co-chairs about them – whatever form healthcare reform might take, that we preserve the
advances made to date in federal legislation for access to integrative health
. Whatever evolves in the future, this needs to be preserved.
Weeks
: Since (Orrin) Hatch and (Tom) Harkin paired on issues 25 years ago, support for complementary and integrative medicine has always been bipartisan. Good to see that continue.
Wisneski
: Yes, definitely. The Congressmen noted in their release that each of them are members of the congressional
Problem Solvers Caucus
that has been trying to craft bipartisan healthcare solutions. Their message is the bipartisan point we want to send. When it comes to costly, chronic diseases, integrative approaches can offer improved outcomes with lower costs.   Note: Those interested in connecting their members of Congress to the Integrative Health and Wellness Congressional Caucus (IHWCC)
can easily send a letter to your member of Congress by clicking here