Concerned about glyphosates and GMOs? Participate in UCSD Citizen-Science Project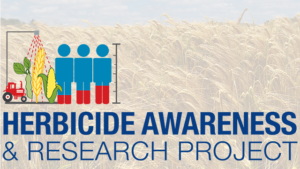 Editor's note: This analysis article is not edited and the authors are solely responsible for the content. The views and opinions expressed in this article are those of the authors and do not necessarily reflect the official policy or position of Integrative Practitioner.
by 
John Weeks
, Publisher/Editor of 
The Integrator Blog News and
 Reports
Scientists in integrative health and medicine at the University of California San Diego (UCSD) took an activist turn recently following their publication in the Journal of the American Medical Association (JAMA). On finding that exposure to phosphate had increased over 500 percent in a southern California population, they initiated a "citizen science" project to gather data nationwide on glyphosate uptake. They are asking concerned citizens to help grow the database. The
Herbicide Awareness and Research Project (HARP)
is led by
Paul Mills, PhD
. Mills' recent research interests span biofield science, the whole systems of Tibetan and Ayurvedic medicine, consciousness, and the environmental determinants of health explored in his recent research letter published in JAMA. Mills explains the two-step process of the citizen science project. First, individuals "donate a modest amount of money and have their glyphosate levels measured." Those who participate gain knowledge of their load of an agent that is the key ingredient in the herbicide
Roundup,
that the state of California
last July listed as a carcinogen
, and that is associated with HMOs.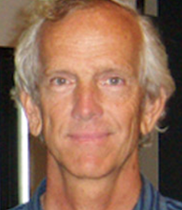 The second step is the pooling of individual data. Levels found in each crowd-sourced participant will – with significant expansion of the project – become part of a large database of human exposure to glyphosate. Mills adds: "The project will help us to examine linkages between chronic glyphosate exposure and clinically-relevant outcomes." The
citizen-science participation site is here.
The importance of this project became clear two weeks ago with the publication by Mills and his team. Their work began with a grant from integrative health and medicine convener, activist and philanthropist  
Ruth Westreich
. The JAMA article from Mills and his team found substantial increases of glyphosate exposure over the past 23 years. The method was a longitudinal study that compared levels today with those 23 years earlier in a now senior population. "What we saw," says Mills, "was that prior to the introduction of genetically modified foods, very few people had detectable levels of glyphosate. As of 2016, 70 percent of the study cohort had detectable levels."

In an e-mail following the JAMA publication, Mills - the director of the
UCSD Center of Excellence for Research and Training in Integrative Health
and professor of Family Medicine and Public Health - called attention to the "citizen science crowd-funding campaign." He expressed hope that the effort will allow his research team at UCSD "to raise awareness on this issue and to be able to continue our research." The JAMA research letter was the first publication of a longitudinal study on glyphosate exposure to appear in the biomedical literature. Over the 23-year period "the actual levels in micro grams per milliliter increased roughly 1000%." Samples were extracted from the
Rancho Bernardo Study of Healthy Aging
, a prospective population-based investigation started by
Elizabeth Barrett-Connor, MD
. Barrett-Connor was a co-author of Mills' JAMA study.
Comment
: The project will gain success if practitioners and educators of all sorts who have environmental concerns - and particularly concerns related to potential harm from glyphosates and GMOs - choose to let the patients, friends, students, organizational members, and others – know that citizen science, and their own health, are beckoning. Consider participating and spreading the word. Consider a social media share of this post. Meantime, two comments. One is that it is good to see this engagement with environmental determinants of health in the integrative health community. This is a trend-line to foster. Second, take a moment of pleasure to consider the diversity of Mills' activities and publications in recent years. Fine work, on many fronts.