Community Health via Creative Arts Therapies
UCLArts & Healing Programs in Medical Education, Aging, and Grade Schools
by 
John Weeks
, Publisher/Editor of 
The Integrator Blog News and Reports
Creative arts pioneer
Ping Ho, MA, MPH
is the former UCLA administrator who knitted into a unit the diverse and sometimes competing interests that became the
UCLA Collaborative Centers for Integrative Medicine
. She founded her organization,
UCLArts and Healing
, to "integrate the innate social-emotional benefits of the arts with mental health practices and sustainable public health objectives." Ho also has a drumming program that she calls,
"Beat the Odds"
. The question now remains whether a program that uses creative arts therapies in the integrative, mind-body realm can be expected to make any kind of impact.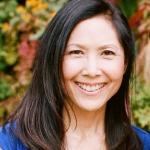 The synergies have created visibility, and possibilities. Ho's gathering of evidence has led to publications and national visibility for the "Beat the Odds" program in both
Time magazine
and
CNN
. Multiple state and national organizations have invited her to report on the program, including a center at
Harvard University
. One of the rare characteristics of Ho's work is the data that she has been gathering and publishing demonstrates the program's success. In a school that was 90% Latino, a 45-minute Beat the Odds session once a week for 12 weeks led to
this conclusion
: "Participation in group drumming led to significant improvements in multiple domains of social-emotional behavior. This sustainable intervention can foster positive youth development and increase student-counselor interaction. These findings underscore the potential value of the arts as a therapeutic tool." This data has fetched the national media attention.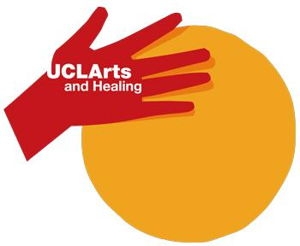 UCLArts and Healing is not limited to drumming, or to schools. Since its founding, the organization's work has spread in multiple directions. One has been the role of convener and broadcaster of the value of creative arts therapies in health and medicine. Ho is on the
Council of Advisers
of the Academic Consortium for Integrative Health and UCLArts and Healing is a member of the Leadership Council for the Academy of Integrative Health and Medicine. She took the lead in managing a panel on the evidence base for creative art therapies at the 2012
International Research Congress for Integrative Medicine and Health
. The
video is here
. One UCLArts and Healing engagement of particular interest to healthcare professionals is a new "Medical Social Emotional Arts" program being piloted this month for a group that includes about a dozen first-year students from the UCLA School of Medicine. The program is a focused version of the successful
Social and Emotional Arts Certificate Program
that launched in 2013. In an electronic note prior to writing this article, Ho shared that the program's outreach includes "meeting with key personnel in the medical center for their input on the needs of patients and care providers." Departments related to neuro-oncology and Alzheimer's-dementia have embraced trainees of the pilot program as volunteers. She anticipates integration into a half-dozen others in the near term, including the training of 70 undergraduates in the nursing program. Ho views the medical version as a tool to help meet the
4th leg of the Quadruple Aim
in medicine, "improving the work-life of healthcare workers."

Her work related to aging populations included co-hosting a February 2016 symposium with the
National Center for Creative Aging (NCCA)
. They convened leaders in the arts, Alzheimer's/dementia, and the older adult world.  She has separately "recruit(ed) a team of experts in dance/movement, drumming, balance and mobility to work on a rhythm and movement curriculum for Parkinson's and other neurological disorders." Ho's organization is also working with prospective partners in planning a major conference in 2017.
Comment
: I was introduced to Ping Ho through dance/movement therapist and former influential philanthropist in integrative health and medicine, Lucy Gonda, over a decade ago. Since then, I have witnessed a master organizer at work. She sees potential and connection where others fail. She forges into new arenas to respond to emerging needs without fear. I was honored three years ago when she asked me to serve on her board. I thought it was time to help make visible one of the best kept secrets of integrative health and medicine. The work is particularly important as we embrace whole systems views about how we create health in communities. Programs in schools, like "Beat the Odds," and in health professional education, like the pilot in Medical Social Emotional Arts, and those with seniors – these each have an important role in our move toward creating health.