CMS first direct recognition of naturopathic physicians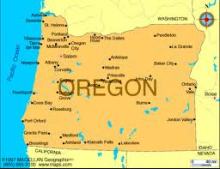 by 
John Weeks
, Publisher/Editor of 
The Integrator Blog News and Reports
Naturopathic physicians in the state of Oregon have officially achieved one of the profession's most cherished goals: recognition by the  Centers for Medicare and Medicaid Services (CMS). The recognition, however, was only in Oregon, and was for one CMS initiative, the
Medicaid EHR Incentive Program,
 which was created to help practitioners set up electronic health records (EHR) to support the transition of primary care to patient-centered medical homes (PCMHs). According to a May 5 notice to members of the
Oregon Association of Naturopathic Physicians (OANP)
, naturopathic physicians with high volume Medicaid practices will immediately be able to apply to access up to $63,000 in federal funds to help their clinics become electronically integrated with the broader delivery structure.

With Medicaid recognition going back to 1994, Oregon is unique in the length of time that it has recognized naturopathic physicians as Medicaid providers. In the last decade, naturopathic physicians gained Medicaid coverage in Vermont and Washington, and are also participating providers covered elsewhere. In addition, the Oregon Health Administration (OHA) recognizes naturopathic doctors as leaders of their distinct brand of primary care medical homes (PCMHs), called
Coordinated Care Organizations (CCOs).
A portrait of one, Portland's Center for Natural Medicine,
is here
.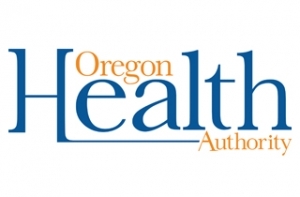 Recognizing the cost burden of beginning to use an EHR, the OHA applied to CMS to request that naturopathic physicians in their state be included. The application was initially denied by CMS late last year. But the OANP, which had been working on the issue over a period of years, turned to its top elected officials, U.S. Senator Jeff Merkley (D) and U.S. Senator Ron Wyden (D). They weighed in their support for including naturopathic physicians with CMS. OHA also continued to urge CMS to come around on its earlier request. CMS ultimately agreed that as of May 2017, Oregon's naturopathic doctors should be able to participate in the federal support "if program eligibility criteria are met." The Medicaid EHR Incentive Program offers eligible professionals up to $63,750 over six years to "adopt, implement, or upgrade, or meaningfully use certified EHR technology." Eligible practitioners can receive their first year's incentive of $21,250. In subsequent years, providers who meet certain requirements are eligible for $8,500 each year of participation for five more years. Participating practitioners must meet a 30 percent Medicaid patient volume criteria to be eligible, essentially limiting it to those recognized as CCOs. The OANP's notes to its members included details on how to get started—and urged members to thank OHA for their support. The move, the note concluded, "is a first for NDs in the nation, and we have to give our heartfelt thanks to the staff at OHA who tirelessly advocated on our behalf."
Comment
:  The breakthrough here is that this is the first time that CMS has directly recognized NDs in any capacity. It's a good starting place: at the top of the primary care heap, running PCMHs.

Here's hoping that with CMS' commitment to expanding patient-centered primary care, that they will quickly learn that the naturopathic medical profession has a subset of practitioners interested in helping the CMS meet these needs. The profession even had a Naturopathic Academy of Primary Care Physicians that has taken a
collective stance
in favor of the CDC's vaccine schedule. The
profiles here of a Vermont Medicaid PCMH
run by a naturopathic physician will provide evidence that there are quality providers outside CMS's now limited geographic boundary for the program. In fact, in Vermont, the state agency formed a special relationship with the Joint Commission under which the PCMH accreditor is going outside its usual boundaries to accredit naturopathic physician-led PCMHs. CMS may quickly learn that NDs can be good partners. If so, they may come also to realize that the present system isn't so perfect that there might be learning from opening patient access to differently-educated primary care physicians.