Chiropractic Center Receives Historical Clinical Integration Recognition
National Committee for Quality Assurance (NCQA) recognizes First Chiropractic Center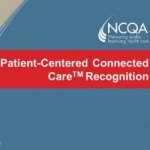 While this history-making may seem obscure, in the course of U.S. medicine, it was quietly momentous when the first chiropractic organization achieved recognition for clinical integration and communication from what is effectively the police force in the U.S. medical industry – the accreditation agency known as the National Committee for Quality Assurance (NCQA). In March2016, the South Dakota-based First Chiropractic Center became the first chiropractic organization to achieve recognition with the NCQA's Patient-Centered Connected Care Recognition.
The NCQA's program is part of a "medical neighborhood" concept. The connected care organization recognizes that all of the services of value to patients may not be offered through hospitals or through patient-centered medical homes. Among these are services of integrative practitioners such as chiropractors, acupuncture and Oriental medicine practitioners, naturopathic doctors and massage therapists. Patients can typically only access these through other community relationships. The Patient-Centered Connected Care Recognition was created to "establish a dependable standard of quality for coordinating relationships with such external service providers."
The NCQA describes it this way: "The program supports clinical integration and communication, creating a roadmap for how sites delivering intermittent or outpatient treatment - but do not act as the primary care provider for a majority of its patients - can effectively communicate and connect with primary care and fit into the medical home 'neighborhood.'" The NCQA announced the new program in April of 2015.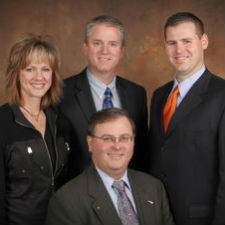 First Chiropractic Center practitioners:
Thomas D. Stotz, DC, FACO, FICC;
Sheila K. Fitzgerald, DC; James C.
Fitzgerald, DC, FICC; and Thomas
J. Stotz, DC
The First Chiropractic Center is a network of three practices in Yankton, SD, Scotland, SD, and Bloomfield, NE. An electronic note sent to The Integrator Blog News and Reports announced the center's success. The notice highlighted the achievement as an effort to "promote improved working relationships between medical and chiropractic providers."
The First Chiropractic Center is part of an organization called Best Practices Academy which presents itself as a "clinical improvement program that provides additional training to chiropractic offices." In the same electronic note, CEO Scott Munsterman, DC, stated: "As health care delivery enters into a new phase of accountability, it is our goal to be a resource to the practices and partner with them on this journey […] we are very excited to bring value forward to patient care through this process."
A driving force behind the recognition was the Academy's Karen Korth. Korth commented in this article that the accomplishment "is like [chiropractic is] coming into its golden age […] it's finally being recognized for the quality of care it can provide. But in doing that, there's a lot of paperwork and an electronic healthcare record keeping system that has to help chiropractors as much as it can."
The accomplishment was recognized nationally by the American Chiropractic Association. In the note to The Integrator mentioned above, immediate past-president Anthony W. Hamm, DC congratulated Stotz and his team "for this landmark achievement for the profession." Hamm nodded to a relationship with the accreditor that has not always been embracing toward chiropractic: "We appreciate the NCQA for their willingness to include chiropractic physicians in their newly developed Patient-Centered Connected Care Recognition program." In a follow-up note to The Integrator at press time, Korth noted that 4 other chiropractic sites have since gained recognition.
Comment: The elevation of the Patient-Centered Medical Home (PCMH) as a form of accountable primary care under the 2010 Affordable Care Act stirred significant activity in the chiropractic profession. Would those running medical homes include chiropractors in their provider sets? Or might patients lose access to chiropractors? Would the profession be cut out?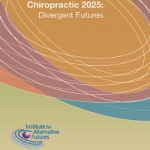 The Foundation for Chiropractic Progress created a tool kit for chiropractors to help them understand and work with the emerging organizational structures. The NCMIC Foundation, associated with the largest chiropractic malpractice insurance provider, contracted with Clement Bezold, PhD of the Institute for Alternative Futures to systemically examine the profession's tea leaves. In Chiropractic 2025: Divergent Futures, Bezold reported back that a "preferred scenario" for many in the profession was that a significant subset of chiropractors would eventually be working in, or with, these emerging PCMHs. To the extent that this is so, this historic step of NCQA recognition of First Chiropractic Center is a huge step in the right direction for chiropractic care.
Kudos to Best Practice Academy and First Chiropractic Center for their dogged pursuit of this outcome. Leaders of other integrative health professions may be served to look in on this accomplishment.