Carotech Announces Largest Ever Study On Tocomin SupraBio® Palm Tocotrienol Complex For Neuroprotection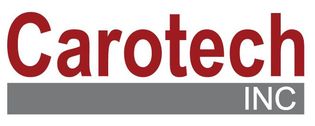 Edison, New Jersey - April 14, 2014 -
Carotech, the largest and only GMP-certified tocotrienol producer in world, announces a ground-breaking, largest ever tocotrienols human clinical study results for neuroprotection. Published in the peer-reviewed American Heart Association's journal - 
Stroke
, this randomized, double-blind, and placebo-controlled clinical trial successfully demonstrated that natural full spectrum palm mixed tocotrienol complex (Tocomin SupraBio
®
) is effective in attenuating the progression of white matter lesions (WMLs) in humans.Brain WMLs are closely related to vascular events of the brain and are indications of fragile brain vascular network, and an independent prognostic measure of future stroke risk.
"Considerable evidence exists that palm tocotrienol complex protects stroke-induced injuries in vitro and in animal studies,"
said WH Leong, Vice President at Carotech inc.
"This study clearly demonstrates neuroprotective effect of Tocomin SupraBio® supplementation in human, as reflected by significant decrease of white matter lesion volume."
This clinical trial evaluated the neuroprotective properties of a patented and bioenhanced palm tocotrienol complex - Tocovid SupraBio
®
(Tocomin SupraBio
®
, Carotech Inc.) by measuring white matter changes in the brain using magnetic resonance imaging (MRI) at baseline, 1 year, and 2 years of supplementation.Using white matter lesions as arteriosclerotic model of small blood vessels in the brain, 121 volunteers aged 35 and above with cardiovascular risk factors and MRI-confirmed WMLs were randomized to receive 200mg Tocovid SupraBio
®
softgels or placebo twice daily for two years.At 2 years of supplementation, the mean WML volume of the placebo group increased whereas those who received Tocovid Suprabio
®
supplementation remained unchanged. The principal researcher, Prof KH Yuen concluded that supplementation with Tocomin SupraBio
®
attenuates the progression of white matter lesions.
"The long awaited results of this clinical trial are finally published. We are extremely excited and proud of this significant scientific breakthrough of Tocomin SupraBio® that provides conclusive evidence that this patented & bioenhanced full spectrum palm tocotrienol complex supports brain health in human,"
says WH Leong, Vice President, Carotech Inc.
"Not only are brain white matter lesions linked to increased stroke risk, but they are also shown in research to be linked to development of other neurodegenerative diseases, such as Alzheimer' and Parkinson's disease, which carry with them immense social-economic costs. Thus, it goes to show how important it is to minimize the progression of WMLs, by this effective, yet natural vitamin E tocotrienol,"
adds WH Leong.Carotech has recently received Non-GMO Project Verification Seal for Tocomin SupraBio
®
.Reference:Gopalan  Y, Shuaib IL, Magosso E, Ansari MA, Abu Bakar MR, Wong JW, Karim Khan NA,  Liong WC, Sundram K, Ng BH, Karuthan C, Yuen KH. (2014, Apr 3).
Clinical Investigation of the Protective  Effects of Palm Vitamin E Tocotrienols on Brain White Matter
.
Stroke 
, doi: 10.1161/STROKEAHA.113.004449.About CarotechCarotech, incorporated in 1990, is the first and largest producer of natural full spectrum tocotrienol/tocopherol complex (Tocomin
®
& Tocomin SupraBio
®
), natural mixed carotene complex (Caromin
®
) and phytosterol complex (Stelessterol™) in the world via its patented technology.Carotech is the only GMP-Certified tocotrienol producer in the world. Its laboratory is accredited with ISO/ISE 17025 accreditation.Tocomin SupraBio
®
is a patented (US Patent No. 6,596,306) self emulsifying palm tocotrienol complex that ensures optimal tocotrienols oral absorption.Carotech manufactures these products under the tradenames: Tocomin
®
, Tocomin SupraBio
®
, Caromin
®
and Stelessterol™.Carotech's branded ingredients are 100% Non-GMO, Kosher and Halal certified.Websites:
www.carotech.net
and
www.tocotrienol.org
Contacts:
Mr. WH Leong, Vice President, Carotech, AustraliaTel: +61 (03) 9801 3881E-mail:
[email protected]
Dr. Sharon Ling, Carotech, EuropeTel: +44 (0) 1296 623 214Email :
[email protected]
Mr. Bryan See, Carotech Inc, USATel: +1 (732) 906 1901Email:
[email protected]