Brief reflections on integrative medicine defamation with consortium chair Robert Saper, MD, MPH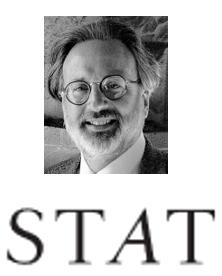 b
y 
John Weeks
, Publisher/Editor of 
The Integrator Blog News an
d
 Reports
Editor's note: This article was edited post-publication. This analysis article is not edited and the authors are solely responsible for the content. The views and opinions expressed in this article are those of the authors and do not necessarily reflect the official policy or position of Integrative Practitioner.
The widely read online healthcare site STAT is increasingly known for violating basic journalistic code when it comes to complementary and integrative health. They allowed an author to
lambaste
the $200-million Samueli-Irvine initiative as "quackademic medicine" last fall. Then, last week STAT's editors
gave their space
to a physician and molecular biologist at Stanford's conservative Hoover Institution named
Henry Miller
. Miller has little apparent background the field. His area is pharmaceutical development and genetic engineering. They may as well have given Karl Marx a forum on capitalism. Miller felt comfortable calling for defunding of the
National Center for Complementary and Integrative Health (NCCIH).
NCCIH is the "dirty little secret of the research community." Give the money instead where it would be better used, he argues.

The fellow can have his opinion in any bar, kitchen table or back room he chooses. STAT, however, doesn't need to give such polarizing ignorance a pulpit. Emails started coming in. Who is responding? Is anyone defending NCCIH? What's wrong with this field that it is not standing up for itself? A half-dozen people queried me, believing something needed to be done. These attacks provoke tough, timeless decisions. Turning the other cheek can have its short-comings. Suffering quietly through long-term abuse is well challenged in the
#Metoo
era. Yet one's energy is precious. How much time does one want to spend mud-wrestling? Does one instead take a deep breath and work on building and creating the future? Why bathe in aspersions when the world is already full of such nastiness?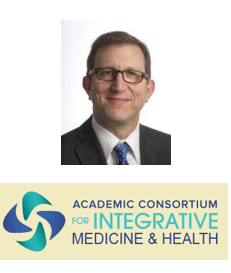 In this instance, I sent a note off to four leaders of the
Academic Consortium for Integrative Medicine and Health
(a.k.a. "The Consortium"). The 70 plus research universities that are their members are the chief beneficiaries of NCCIH's grants. Were they planning anything? I told them I was considering a response but not committed. They weren't planning anything. A reasonable decision. Yet a result of the exchange was a brief, efficient interview the next day with
Robert Saper, MD, MPH
, the president of the Consortium and integrative medicine chief and associate professor at Boston Medical Center.
Weeks
:  The STAT writer blasted NCCIH for supporting a chamomile study for anxiety.
Saper
: Full disclosure before I start – I have been a recipient of grants from NCCIH and I have served on multiple study sections. It's the mission of the NCCIH to determine what are the various uses of complementary and integrative approaches that people are using, then examine them for their safety or effectiveness. People use these products.
Weeks
: The writer also challenges a cranberry study for urinary tract infections [UTIs].
Saper
: Cranberry juice is frequently used by women for prevention and treatment of UTIs. Their supporting of a rigorous study of the treatment is critical for understanding if it's a good choice.
Weeks
: The author seemed to think it was absurd that NCCIH was funding a mindfulness trial to see if it could support adherence to prescriptions to anti-retroviral drugs for people with HIV and AIDS.
Saper
: I don't know the study, but we have some outstanding drugs for people with HIV and for substance abuse where adherence is often a huge issue. The potential for mindfulness to influence impulse control is plausible.
Weeks
: The author doesn't think much of you and those on study sessions, clearly, either. He demeans NCCIH's process for being run by a bunch of clinicians who have no expertise in the diseases under consideration.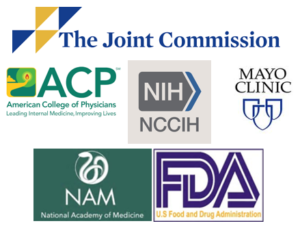 Saper
: I can tell you that study sections are filled with associate and full professors, PhDs and MDs. What he said may have been more true in 2002 or 2004. It's not now.
Weeks
: It's interesting how the antagonists like to zero in on one small part of the portfolio and use it to deny the whole. The classic example was focusing on homeopathy in the Samueli article – a truly miniscule part of that operation. Chamomile is not what comes to mind when one things of the NCCIH.
Saper
: Just look at the
NCCAM strategic plan
. Pain, the use of integrative strategies for preventive care. It's a mix of trials and basic research.
Weeks
: Basically, the charge is that NCCIH has been a worthless expenditure of public funds.
Saper
: Look at the recent clinical guidelines on pain and the
responses to the opioid crisis
from the Joint Commission, the American College of Physicians, the National Academy of Medicine and others. Much of the research behind yoga, tai chi, mindfulness, acupuncture, massage and manipulative therapies has been funded by NCCIH.
Weeks
: Case closed. I have my
huge differences
with the NCCIH. I believe, for instance, that the agency has missed a boat by not thoroughly including research scientists who are also chiropractors and acupuncturists and naturopathic doctors – the very people that the STAT writer thinks should have no business being near the decision processes. My assessment of what to do with these attackers - given the decades of dedicated antagonism in many of these voices -  is that no manner of engagement will alter the fulminating of the antagonists.  Apply instead the
Serenity Prayer
. Is this something that can be changed? If not, breathe out via the wisdom to know the difference, and let it go. An exception might be if the mind one seeks to influence is not that of the writers themselves. Thus, I targeted the media, generally, in challenging the Samueli-Irvine press at STAT and elsewhere with
"Shameful Media Response to the Samueli's Visionary $200-Million Integrative Health Investment at UC Irvine"
  and again at "
Media Alert: Publicizing "Quackademic Medicine" Claims Is Science Denial and Fake News
." If time is spent in response, perhaps it is best to seek relationships with a publisher or editor who sanctions the polarizing blogs or columns. Then again, this might only bring another opportunity to practice serenity.