Breast Cancer Survival and the Use of Complementary and Alternative Medicine
Study by Columbia Researcher Heather Greenlee, ND, PhD Raises Questions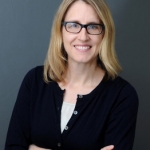 A study led by Columbia naturopathic physician researcher
Heather Greenlee, ND, PhD
(
pictured right
) and
published in JAMA Oncology
raises safety questions of breast cancer survival among users of certain complementary and alternative medicine modalities. Greenlee's team found a variety of associations relative to when subjects chose to commence the use of "clinically indicated chemotherapy." Slower initiation was associated with dietary supplement use and also with the higher number of CAM modalities used. On the other hand, those choosing mind-body practices such as yoga, meditation and acupuncture did not have delayed initiation. The team led by Greenlee, a past chair of the
Society for Integrative Oncology
, called their multi-site prospective cohort study "Association Between Complementary and Alternative Medicine Use and Breast Cancer Chemotherapy Initiation: The Breast Cancer Quality of Care (BQUAL) Study." They followed 685 women – 87% of whom used some CAM – for whom chemotherapy was deemed either "indicated" or "discretionary." All had non-metastatic invasive breast cancer. Special diets and multivitamins were excluded from the definition of "CAM." They found 70% used supplements and 71% some form of mind-body therapy. The differences were found in those for whom chemotherapy was "indicated." Of the total for whom it was indicated, only 11% did not initiate treatment. CAM users were "over-represented in this small group" for whom the treatment was indicated but not received. Dietary supplement use is thus, according to the authors, potentially a "new risk factor" for non-initiation of a recommended treatment scheme. Notably, while the team had postulated that they would find significant variation in the "discretionary" group, given the leeway for decision making, no differences in likelihood of initiation was found in that group. An
invited commentary
published in the same issue by Danish oncologist Robert Zachariae, DMS was entitled "Complementary and Alternative Medicine Use Among Patients with Cancer: A Challenge in the Oncologist-Patient Relationship." The column addresses the final recommendation of Greenlee and team: "Oncologists should consider discussing CAM with their patients during the chemotherapy decision-making process." Zachariae takes a stronger position; he holds that these specialists "need to be actively involved. "CAM use may be associated with non-initiation of potentially life-saving adjuvant treatment," he emphasized.
Comment
: Reading this study and the commentary takes me to three places, one deeply personal, one quite political, and the third a combination of the two. The personal is that I am a person who: 1) went through a cancer process (tonsil/throat, all good now,
gracias a las diosas
and thanks to radiation); 2) learned in that process that if you ask 5 oncologist experts, you are likely to get 5 separate therapeutic regimes; 3) is/was definitely in the "multiple CAM therapies" group; 4) has a sense of a therapeutic order that likes to begin with less invasive treatments and use harsh methods only when required; and 5) as a journalist knowns that the influence of capitalism in the medical industry favors over-performance of everything, thus between a third and 50% of what we do is wasteful, and much of it harmful. One has to wonder if the "indication" is actually necessary. The decision processes of the CAM-using women in these studies were likely as complex as my own. These are very hard questions if one does not merely receive the word of an oncologist as that from the gods. And one wonders, over the whole population, if there may sometimes be positive outcomes from
not
choosing what was recommended. Assessing the full cost-benefit of the outcomes of these complex decision trees was beyond the study parameters of Greenlee's group.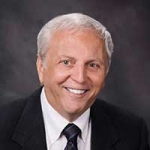 The second, and highly political response, regards how much easier it is to get "negative" articles published in dominant school of medicine journals. I recalled the sudden fame as an integrative oncology expert that came to an earlier graduate of Bastyr University's naturopathic medical program,
Dan Labriola, ND
(
pictured right
), when he published a commentary in
Oncology that showed anti-oxidant and drug interactions
. In Greenlee's study, the spotlight is on CAM users who avoid treatment that may be life-saving. This definitely goes in the column of "negative study." It's rare yet to see positive pieces led by NDs in dominant school journals, such as what Canadian
Dugald Seely, ND accomplished
last year in the
Canadian Medical Association Journal
.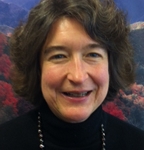 Finally, the personal-political. After spending the 1983-1993 decade full-on working with the reemergence of the naturopathic profession, I have a low anger threshold when
Forbes
headlines "fake doctors in white coats," when
STAT
headlines the field as "quacks," and when
Dr. Kevin
highlights the gripes of one disgruntled ND who couldn't make it. To lock onto such politically polarizing doggerel, they must consciously look past the likes of this top-notch research from Greenlee and team. Self-criticism is maturity. These writers also fail to mention the contributions of her colleague
Suzanna Zick, ND, PhD
(
pictured left
) who also led SIO. Lambaste the profession if you like, but note that it was Greenlee who led and Zick who was part of a team that developed the highly regarded SIO
Clinical Practice Guidelines on the Use of Integrative Therapies as Supportive Care in Patients Treated for Breast Cancer
. All in all, this publication seems to be a loaded bomb with reverberations in many directions.