Breaking the AMA logjam? Pennsylvania regulates naturopathic doctors
by John Weeks, Publisher/Editor of The Integrator Blog News and Reports
In 2006 the American Medical Association announced a
Scope of Practice Partnership (AMA SOPP).
This project was effectively a declaration of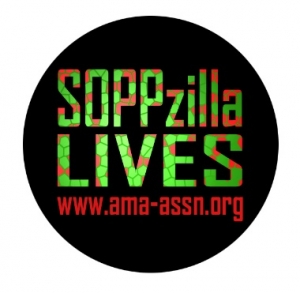 war against broadening scope of patient care for all other health professions. In these fashioned guild politics of the first order, a key announced target of suppression was the naturopathic medical profession. This is, in its modern iteration, a pioneering profession that - despite a low of just 6 licensed jurisdictions in the 1980s - has been heralded as a
major formative influence
on two fields that have emerged since: functional medicine and MD-led integrative medicine. The ND rebirth was just beginning to flourish a decade ago when the AMA-SOPP
targeted shutting down consumer access
to regulated naturopathic practitioners. In a rare win for the naturopathic physicians, last week the Pennsylvania
Governor Tom Wolf (D)
ended a 16-year battle for recognition in that state by signing a law to regulate the profession. In a
release
from the
Association of Accredited Naturopathic Medical Colleges (AANMC),
the legislative chair for the Pennsylvania Association of Naturopathic Physicians (PANP),
Heidi Weinhold, ND
(below, left) said that, "This is a historic day for naturopathic medicine. The governor's approval will throw open the doors for more Pennsylvania students to choose this academic course of study. Then, they can return home from a four-year graduate program to set up a practice as a naturopathic doctor."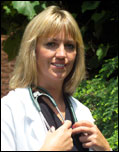 The opportunity fostered by the Pennsylvania recognition: Team care
The legislative act opened the 18
th
USA state and 21
st
USA jurisdiction – including the District of Columbia, Puerto Rico and the US Virgin Islands – to some level of regulation for the naturopathic profession. Weinhold framed the act in the context of a new era for team care: "Naturopathic professionals also seek to better coordinate and collaborate with medical professionals across the spectrum. We believe in integrative care, and this law gives us the stature we need to work peer-to-peer with other disciplines." Notably, even prior to regulation, naturopathic doctors had already been serving at Cancer Treatment Centers of America in Philadelphia, as well as the
University of Pittsburgh Medical Centers
"where they work side by side with medical doctors in an integrative setting," according to the statement. The release adds that "both Penn State Hershey Medical Center and West Penn Allegheny General Hospital have indicated that they would hire Naturopathic Doctors if they were registered in the state." The law is not a licensing statute. Rather, it provides a more basic level of patient protection. "This protects the scope-of-work and title for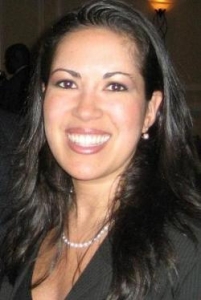 graduates from an accredited ND program," states
JoAnn Yanez, ND, MPH
(pictured), executive director of the Association of Accredited Naturopathic Colleges. In states without naturopathic regulation, including Pennsylvania, consumers can unwittingly seek out self-declared or mail-order "naturopaths" or "naturopathic doctors" when they believe they are finding graduates of the 4-year, residential, post pre-medicine
programs recognized by the AANMC
that have led the profession's renaissance. Naturopathic leaders in Pennsylvania have already announced plans to come back to "expand the scope of this bill." The horizon is grant, if still distant. In roughly half the licensed states, for instance, members of the profession are directly licensed as "physicians." Many are considered part of the primary care matrix. In the states of Vermont and Oregon, the naturopathic physicians are also recognized by the state as capable of
operating patient-centered medical homes
. In Washington the area included in the state's
Health Professions Loan Repayment Program loan forgiveness program
and for 20 years have been on staff at
Healthpoint,
the state's 11-clinic Federally Qualified Health Center.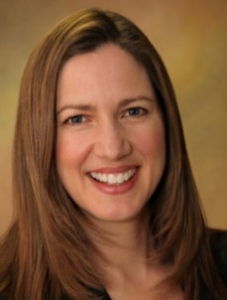 Comment
:  At the recent
2016 People, Planet, Purpose conference
of the Academy of Integrative Health and Medicine (AIHM), a former member of the board of directors of the American Holistic Medical Association,
Rachel Abrams, MD
(pictured) shared with me that she'd "just been interviewed" for a Bastyr University-led project to help counter the resistance to naturopathic practice from organized medicine. The tactic is simple: develop a video bank of respected medical doctors with experience in clinically collaborating with naturopathic physicians to speak to the value of NDs to their patients. At the same meeting, members of the
AIHM "Association Leadership Council"
passed a resolution supporting expanded licensing for naturopathic doctors. These become part of the armamentarium against the pervasive AMA naysaying - against the Trumpian, abused-truths of the AMA juggernaut. Disgracefully, the American Academy of Family Physicians (AAFP) is also
against expanding public access
to naturopathic medical services. I say "disgracefully" because the AAFP doesn't require that its own members have significant education in nutrition, mind-body medicine, physical medicine, and stress-management to inform their treatment of their patients. Shame on the AAFP to consider itself bio-psycho-social family medicine while blowing off these core tools in helping the whole person. One wishes that perhaps the AAFP would see the value in patients getting such scientifically justified family care from these naturopathic practitioners – such as Abrams recognizes - if not from their own members. The naturopathic doctors have been working for even more years in Massachusetts and New York to gain some sort of regulatory status in those states. Two years ago, they were a governor's signature from success in a quarter-century long effort in Massachusetts. These huge Eastern states are, in political parlance, necessary if the naturopathic profession is to have a road to flourishing. Credit Abrams, these other integrative medical doctors like her, and the AIHM Council for providing these tools of war to the NDs to defend against the AMA's and AAFP's self-protective and anti-patient attacks.