Arizona Center's Coors-Funded Integrative Clinic shuts its doors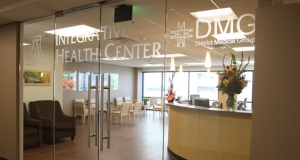 by 
John Weeks
, Publisher/Editor of 
The Integrator Blog News and Reports
The promises of the
Integrative Health Center
of the Arizona Center for Integrative Medicine (ACIM) were titillating. The Phoenix-based clinic, funded the Adolph Coors Foundation, stimulated strong hopes from ACIM founder
Andrew Weil, MD
 (below). Here was
Weil, quoted almost exactly 4 years ago
when the Center opened its doors: "We believe our findings will help change priorities of reimbursement and ultimately affect how health care is delivered on a national level." On July 29, 2016, the Center and its potential were unceremoniously shut down, apparently as an adverse effect of medical industry consolidation.In an interview for this piece, ACIM executive director
Victoria Maizes, MD
called the shut-down "a real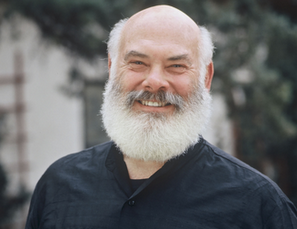 heartbreak." Then in a matter-of-fact way she spoke of the decision as a kind of collateral damage: "When health systems merge, if you're not at the top of the list of priorities, anything can happen." She pointed to a similar recent development of another merger that ended the life of another integrative center on the East coast.The context for the termination decision on the Phoenix-based Center was a "half-billion deal when
Banner Health
acquired the University of Arizona's clinical side." Maizes sympathized with the "incredibly stressful situation" for Banner, which for the first time was assimilating an academic health center. Banner, despite a long-time history of offering
some integrative services
, wasn't interested in the ins-and-outs "of this small clinic." By state law, the Tucson-based University cannot directly operate the center in Phoenix. And the Center's previous partner,
District Medicine Group
, also lost interest.

The Integrative Health Center's former website presently holds just one page. Inaccessible is the list of former practitioners: 2 integrative MDs, 2 licensed acupuncturists, a chiropractor, a health coach, a nutritionist, a nurse, a mind-body expert, and medical assistants. On the single page still visible is a message from Maizes and Weil that begins in a way that would suggest the announcement of a major expansion: "wonderful successes," "greater demand than the clinic could accommodate" with over 1800 signing up, "significant impact" on patients, "very high ratings" of practitioners, "extremely high" satisfaction scores. The paragraph ends with reference to patients self-reported outcomes among the 700 from whom data were being collected: "significant positive changes in multiple areas ranging from decreased stress to improved sleep and reduced time lost from work." In fact, in a preliminary report from a
poster at the May 2016 research conference
, patients reported significant positive benefits were found across multiple indices. he poster was entitled "Integrative Medicine Primary Care: Assessing Patient-Reported Outcomes at Baseline and 12-month Follow-up."Then, on the remaining website page, after a byzantine tale of medical organizational mergers and sloughing of operations deemed of little interest to them, the other shoe dropped: "… there came a time we could not continue to operate with an uncertain future, and we decided to close." That date came July 2, 2016.Part of the original excitement with the Center was that ACIM engaged it through a partnership with Maricopa County. The County's Board of Supervisors approved the partnership by vote in November 2011. Under the plan, their employees could receive their primary care through the Center. The
news account of the vote included this
: "At a press conference after the vote, Dr. Weil predicted the study will find that the IM clinic provides both better health outcomes and 'significantly' lower costs. 'One reason for the high cost of health care is the tremendous overuse of medications. I think just in that alone we will be able to show great cost reductions because we simply don't prescribe medications frequently. We have many nondrug options to manage common conditions.'"The excitement was stronger in that ACIM had contracted with the field's leading economist,
RAND Corporation's Patricia Herman, ND, PhD
, to do the economic analysis. She and co-investigator Sally Dodds, PhD had already
published twice
on the methods that they would use to reveal the outcomes. One had this as part of an enticing title: "When a Whole Practice Model Is the Intervention."The economic results from those methods are unlikely to see the light of day. Maizes said that the precipitous shut-down led the Adolph Coors Foundation to not fund $300,000 in a Phase 3 of the $1.3-million grant. These funds, said Maizes, were needed engage the work to examine cost outcomes. Publications on patient outcomes and practitioner satisfaction are anticipated. Maizes said they are looking for other sources of funding for the cost study.
Comment
: The story reads like
Bambi meets Godzilla
. Or perhaps the trajectory of a gnat, flicked off the back of Banner Health's swelling mass. Banner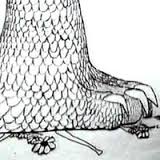 was a
$7-billion nominally not-for-profit business in 2015
– up from $5.4-billion the year before – and posted operating income of $128.4 million. This was reported however as a "dip" in revenues from $263-million the prior year. Increasing revenues through dumping the Center is akin to the IRS auditing filings of individuals below the poverty level to balance the budget.If Maizes' account of the positive developments at the Integrative Health Center, while it existed, are the full story, Banner missed a good, cheap look at a potentially disruptive innovation. Compare Banner's dismissive response to Cleveland Clinic's
investment in functional medicine
. That $10-billion organization is choosing to invest in learning about that model, and its potential implications for the future of care throughout the Cleveland Clinic. Banner lacked imagination, amidst their shuffling of hundreds of millions, to make a relatively small investment to explore a primary care method that could – if the data support's Weil's postulate – promote significant changes in Banner's status quo. I have a query in to Banner on their response to which they have not yet responded.The surprise is all the greater because Banner was an early adopter of "CAM." The delivery organization has an
integrative care initiative
and has an
integrative cancer program
run, ironically, by Santosh Rao, MD, a graduate of the ACIM Fellowship in Integrative Medicine. Big loss here, for Banner, and for ACIM. The Arizona Center for Integrative Medicine has never been known for its clinical offerings. Yet it has a need to prove a business model for the graduates of its Fellowship in Integrative Medicine. This pilot was anticipated to do that.
Hey, Banner: why not ante-up the money to at least guarantee that the cost data can be examined and reported?