Announcing First Antioxidant Formula Able to Penetrate Mitochondria
Award Winning Antioxidant Skin Care Serum and Supplements Available
NEW YORK, NEW YORK—MitoQ, recently selected by the National Institute of Aging to be part of a major research project on anti-aging, is the first antioxidant formula able to penetrate mitochondria.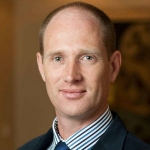 MitoQ supplements are the result of ongoing studies into the impact of mitochondria on the body—especially on health. MitoQ supplements have been developed to help boost the body's natural processes, helping to keep you healthier, younger and more energetic explained MitoQ CEO, Greg Macpherson. "As we age the levels of antioxidants in our mitochondria deplete reducing their ability to fend damage caused by free radicals. Due to this damage our mitochondria decline in function at a rate of around 10% a decade from our early thirties." "This process is intricately linked to aging and gets progressively worse as we get older.  We start to notice the reduction in mitochondrial energy in our forties as our skin cells are affected and we see the effects of less collagen and elastin production. We begin to visibly age and we start to feel a sense of energy loss.  This happens on our inside to our organs as well," he added. Having lots of healthy functioning mitochondria is very important for our overall health, Macpherson said.  Researchers have now linked over 200 health conditions to mitochondrial dysfunction and this includes some of the big issues affecting hundreds of millions of people around the world like diabetes, Alzheimer's disease, Parkinson's disease, multiple sclerosis, cardiovascular disease and more, he said. MitoQ skin care serum is the first and only skin care serum that delivers antioxidants directly to the mitochondria of the cells, rejuvenating the skin from inside out, noted Macpherson.  MitoQ Serum has been named "Truth in Aging's Product of the Year" for the second year, sharing the accolade with MitoQ Supplements. The topical serum treats and prevents oxidative damage to cells by delivering the body's natural antioxidant 'CoQ' directly to mitochondria more effectively than existing CoQ formulations, encouraging the natural production of collagen and elastin, and leaving skin looking radiant with a lit-from -within glow, Macpherson noted. The skin care cream's patented formula is scientifically proven to be the most potent antioxidant on the market to date, Macpherson said.  "MitoQ reaches beneath the skin, attacking problems at the cellular level, to effectively reduce fine lines, wrinkles, scars, brown spots, uneven skin tone, blemishes and dryness." There are currently four MitoQ products distributed internationally; MitoQ skin serum, MitoQ 5mg Supplement, MitoQ Heart Supplement and MitoQ Blood Sugar Supplement. .  Price for the serum is $119.00 for an 8 to 10 week supply.  Price for the supplements ranges from $59.95 to $69.95. All are available to purchase online at
www.mitoq.com
For more information visit:
www.mitoq.com
MitoQ Ltd is a subsidiary of Antipodean Pharmaceuticals Inc. based at Auckland's Viaduct Harbour, New Zealand. Over 50 million USD has been invested to date resulting in over 200 published papers describing MitoQ's effect across a wide range of disease models.