The anatomy of a naturopathic oncology residency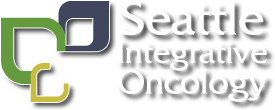 by 
John Weeks
, Publisher/Editor of 
The Integrator Blog News and Reports
Most people are not aware of how significantly Medicare subsidizes residencies for medical doctors.  An
estimate in 2013
put the total at $10.1 billion annually. This is an average of $112,642 per resident. Naturopathic physicians are among those who
would like to see this federal pie expanded or shared
with other professions. The naturopathic profession hasn't been sitting on their hands, however. As of 2014, that profession slowly built a network of 56 residencies, through their colleges, and from the ground up through multiple strategies. The anatomy of one successful bootstrapped residency program at
Seattle Integrative Oncology (SIO)
—including a financial model—was recently unveiled at the annual meeting of the American College of Naturopathic Oncology.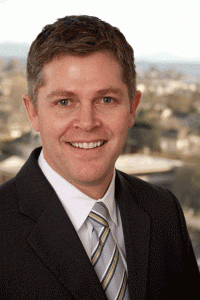 The Seattle Integrative Oncology program rests on an evolving infrastructure inside the naturopathic profession and naturopathic medical education. The first step was the formation of the Oncology Association of Naturopathic Physicians (OncANP). In 2006, the
American Board of Naturopathic Oncology
was created as the standards and credentialing program through which a licensed naturopathic physician become a Fellow (FABNO).  
Chad Aschtgen, ND, FABNO
, SIO's founder, is among the roughly 100 naturopathic physicians who have achieved Fellow status. Meanwhile, on the educational side, the Council on Naturopathic Medical Education, a federally-recognized accrediting body utilized by the eight North American programs, created a program for accrediting residencies and a
Universal Naturopathic Residency
application. The leaders of the Association of Accredited Naturopathic Medical Colleges (AANMC) established a process through which residency applicants apply via the "Naturopathic Postgraduate Association Matching Program."  The SIO program is accredited through an affiliation with Bastyr University's accredited naturopathic medical program.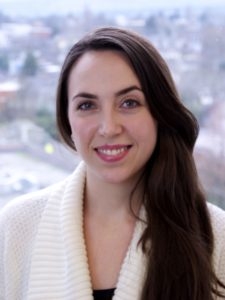 In February 2017, Aschtgen and his colleague, and former SIO resident, Erica Joseph, ND, LAc, presented a poster of remarkable financial transparency on the SIO residency at the
6th annual conference of OncANP.
The roughly $45,000 costs of a resident for the year fall into five buckets: salary and taxes ($41,047), administrative costs ($1,482), malpractice insurance ($682), continuing education for the resident ($1478), and professional memberships (included in the $310). The average salary for an
MD resident in Seattle in $61,000.
The data on the income side are more intriguing. The Aschtgen-Joseph team noted, for perspective, that the salary of a Medical Assistant is $38,539. The suggestion was better to spend a few more thousand to fund a naturopathic resident.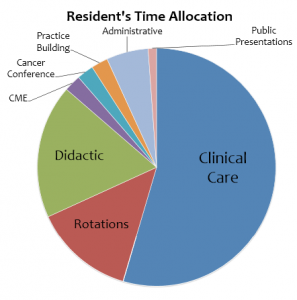 The more intriguing data are in the breakdown of how many additional patient visits per week, via the resident, are needed to make the program cost out, and SIO's actual experience. SIO's average revenue per visit is $156.26. Notably, this does not include natural pharmacy. Product sales are not part of the SIO business model. If the resident works 46 weeks of the year, to return the $45,000, the team estimates that break-even is 6.26 additional visits per week. The actual experience is in the first year of Joseph's two-year residency, SIO's patient visits significantly surpassed this baseline, increasing by 35.6 percent the first year and a whopping 90 percent the second year. While working out the residency's mechanics, Aschtgen is also heading up some standard setting work for his field. He partnered with one of naturopathic medicine's most influential leaders over the last 30 years,
Michael Traub, ND, DHANP, FABNO
, to create an American Board of Naturopathic Oncology Core Curriculum. Elements include skills working in multidisciplinary environments and "coordinating care with medical, radiation, and surgical oncology, as well as palliative care and other integrative disciplines, such as acupuncture, massage, and mind-body therapies." Skill building in both evaluating and conducting research is also prioritized. This Core Curriculum includes 19 separate elements, from complications to communication and oncology emergencies to survivorship. The curriculum is being piloted through naturopathic oncology resident directors. Initial conceptual work has commenced on a more thorough residency manual. Aschtgen and Joseph, with Joseph in the lead, also presented a second poster on "Management of Hot Flashes in Oncology Patients." SIO is involved in multiple discussions with Seattle-area medical delivery organizations that are aimed at creating more access to integrative naturopathic oncology services. Five naturopathic oncology residencies exist in the United States. SIO offers the only naturopathic oncology in Seattle, and currently has a new oncology resident in the clinic, Jenna Bailey, ND.
Comment
: The business model laid out here is quite interesting. Kudos to Aschtgen and SIO for their transparency in sharing the model. It seems doable, by many others, who have confidence in their skills and the growth of their practices.  I can speak to Aschtgen's skills. Full disclosure, he is my personal oncologist. While writing this, I was struck by the step-wise unfolding over many years that has allowed this residency to come to be. Multiple contributions of scores of mostly volunteers in sweat-to-mission equity and grassroots creativity via the CNME, AANMC, OncANP, and ABNO were layered down. Perhaps, one day, Medicare will deign to respect the interprofessionalism that it is funding and vocally supporting elsewhere and begin to substantially support residencies in other fields that can bring more tools and approaches to the table for the care of people with cancer.