Americans Spending Billions Annually on Alternative Medicine
American patients allocated a lot of their funds to alternative medicine in 2012, expensing more than USD 30 billion (CAD 39 billion) – an average of USD 500 (CAD 656) per person – to compensate for a variety of complementary treatments such as acupuncture and homeopathy.
Federal researchers revealed that roughly 59 million Americans paid for some form of alternative/complementary therapy in 2012, reported NBC News. Treatments including meditation, yoga, tai chi, energy healing/traditional healing and massage therapy were all considered to be alternative medicine techniques by the research team.

"Substantial numbers of Americans spent billions of dollars out of pocket on these approaches, an indication that users believe enough in the value of these approaches to pay for them," according to the team at the National Center for Health Statistics (NCHS). "These expenditures, although a small fraction of total health care spending in the U.S., constitute a substantial part of out-of-pocket health care costs and are comparable to out-of-pocket costs for conventional physician services and prescription drug use."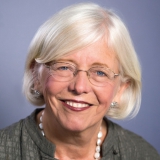 Josephine Briggs, MD
Patients spent USD 14.7 billion (CAD 19.1 billion) on visits to complementary practitioners, which exceeded what they spent on natural product supplements (USD 12.8 billion; CAD 16.7 billion) and self-care methods (USD 2.7 billion; CAD 3.5 billion), the NCHS team found. Moreover: "While the mean per user out-of-pocket expenditure for complementary health approaches was USD 435 for persons with family incomes less than USD 25,000, those with family incomes of USD 100,000 or more had mean per user expenditures of USD 590," NCHS discovered.
"This underscores the importance of conducting rigorous research to know whether the products and practices being used are safe and effective," concluded Josephine Briggs, MD, director of the National Center for Complementary and Integrative Health (NCCIH) to NBC News.