AIHM's steps toward becoming the interprofessional 'big tent' for integrative health
by John Weeks, Publisher/Editor of The Integrator Blog News and Reports
The banner under which the
Academy of Integrative Health and Medicine (the Academy)
gathered for its conference the past two years announced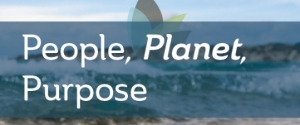 ambition:
People, Planet, Purpose.
Since the intent to create the organization was made public by former board certified integrative cardiologist and integrative medicine physician
Mimi Guarneri, MD
(pictured) in October 2013, the idea has always been grand. Picture it: one huge "big tent," with a global reach for virtually all of the licensed integrative health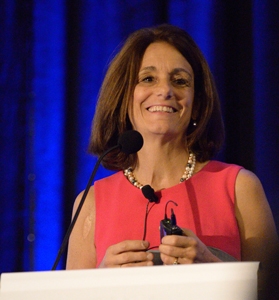 and medicine professions – from medical doctors to chiropractors, nutritionists, nurses, acupuncturists, social workers, naturopathic doctors and more. Also envisioned under the tent's umbrella: consumers, educators, researchers, policy makers, and others. The historic hierarchy of vertical relationships would be turned horizontal and mutually respectful. The movement would shift from the USA-Eurocentrism to a respectful global embrace of
WHO-backed strategies for traditional medicine products, practices and practitioners
. For a movement with a tendency toward grandiosity – I include the present writer among the afflicted – this AIHM vision seemed to double down on the wishful transformative influence. In early November, I joined with 1,050 others from 19 professions, 23 countries and 45 states and attended the week-long 2016 iteration of AIHM's gathering. The experience offered a chance to evaluate how AIHM is doing. I am not a disinterested observer. I was involved deeply in the organization's planning starting in October 2013. I then served on the founding board until January of 2016. I was honored to be asked to deliver a plenary on the opening day of the conference this year.
Herculean challenges
Creating the Big Tent has not always been easy. Guarneri, the founding chair
Danny Friedland, MD
(below right), and the founding membership chair
Molly Roberts, MD
, each spoke during the 2016 conference to the excitement and challenges of bringing 20 chiefs and veterans of many fields and battles into one expansive, founding board of directors. Most of us brought decades of differing experience – and baggage! - informing the dreams and recommendations we projected into the vessel of possibility the AIHM vision represented. We experienced quickly how, though we were aligned in a shared mission of transforming medicine, the cultural-economic experiences and power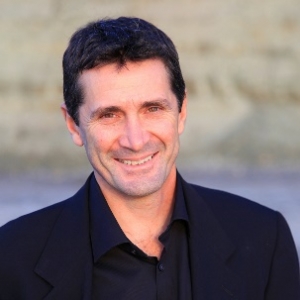 contexts arrayed representatives of different professions in very different places in
Maslow's hierarchy of needs
. Integrative doctors, for instance, struggle to create saner and health-creation focused practices while knowing that the skills for which they were educated guarantee them a good living, even if not optimal. Their livelihoods are secure. Meantime, those in non-MD fields still ponder fundamental issues of inclusion and survival. Can they gain insurance coverage? Licensing in all states? Will their modalities be co-opted? Adding a layer of complexity was that a tight group of holistic and integrative MDs were in the driver's seat – reasonably, as they had brought the start-up funding and membership to the table. They chose to open their power center to others from different professions less empowered by the surrounding culture. This was new terrain for all of us. All this took place, and continues to, against a backdrop of a new organization's requirement to move from generous start-up from philanthropic gifts to operational stability and sustainability. In total: these are clearly Herculean challenges, that the Academy is intent on addressing.
Positive Signs
Simple measures of accomplishment for AIHM were the size and diversity of the conference turnout. The participants – members and non-members - filled the main hall to overflowing at
the Paradise Point Resort and Spa
in San Diego. At the annual AIHM membership meeting, Roberts reported, as noted above, that the "over 1050 attendees" hailed from 45 states, and 23 countries. This is a fine reach for a young organization. Roberts added the organizational accent on interprofessional to the assessment of diversity. While the preponderance of participants were medical doctors exploring integrative strategies, "over 19 professions were represented." While I haven't exact numbers, in a call out to the audience during my plenary it looked like over 60 percent had not been present the prior year. These likely newcomers to integrative health and medicine were attracted by a remarkable set of luminaries that AIHM is able to draw: Hyman, Ornish, Dossey (Larry and Barbara), VA leader Lisi, Guarneri, Bonakdar, Meeker, Hanaway, Lowdog, and Pizzorno. Those at a post-conference jointly sponsored with the
Consciousness in Healing Initiative
, heard from a dozen leaders in biofield medicine, including Beverly Rubik and author Deepak Chopra.  Certainly, many were magnetized by the names as well as by the organization.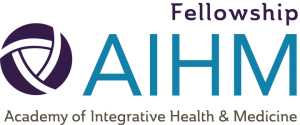 The positive evidence that the Big Tent is shaping up is most evident in AIHM's signature project besides its conference: the kick-off of what AIHM calls "the
First Truly Interprofessional Fellowship for Integrative Clinicians."
AIHM forged a relationship with the remarkable
Oregon Collaborative for Integrative Medicine
to deliver the onsite content. A presentation at the conference from course director Tieraona Lowdog, MD and associate director Seroya Crouch, ND, reportedly drew hundreds of interested participants. AIHM is presently signing up its new cohort. The interprofessional infrastructure was further reinforced this year with more significant integration of its core leadership team. Under founding chair Friedland's leadership,
Bill Meeker, DC, MPH
, the president of Palmer West and the former director of the NIH funded chiropractic research initiative is now AIHM treasurer. Meeker is also a member of the board of the interprofessional
Academic Collaborative for Integrative Health
and brings the work of its 17 North American organizations into the room. The board secretary is now integrative nurse
Lucia Thornton, RN, ThD
, a past president of the American Holistic Nurses Association. Thornton also provides AIHM a direct line to the
Integrative Health Policy Consortium
and its 19 Partner Organizations, with which AIHM netted a formal Memorandum of Understanding on policy issues.  These changes were made during a challenging decision to more that halve the original board to what was deemed to be a more functional unit. Another interprofessional project this year was AIHM's partnership with Integrative Therapeutics (IT) and the American Association of

Naturopathic Physicians for the
Integrative Wisdom project
. All year long, the project has published a series of now scores of 1-3 minute snippets of "wisdom" from multiple integrative leaders from interviews recorded at the 2015 AIHM People,
Planet
, Purpose. These begin to capture a collective sense of the mission of the movement. Fun project. Take a look.
Policy Positions from a Global Event and from the Association Leadership Council
An area of challenge for AIHM in 2016 was the maturation of the
Association Leadership Council (ALC)
. This functional entity was envisioned by many of us as a kind of general assembly for potentially scores of member associations with a stake in the integrative health movement. Some of us envisioned this as a perhaps raucous, democratic, "House of delegates" to explore and collaboratively set and advance policy priorities for the field. Friedland, the founding AIHM chair, explained to 2016 attendees to the pre-conference Council meeting that AIHM's need to focus resources on the internal restructuring, on the heavy lifting of the Fellowship, and generally on developing of a sustainable business model meant resources were retracted from the Council. He noted that AIHM remains deeply committed to the ALC. The 15-20 organizational representatives gathered and agreed on some core resolutions:
Support for an initiative led by Integrative Medicine Consortium to keep access to products from compounding pharmacists.
Support for Integrative Medicine Access and other efforts to reach patients underserved by integrative health and medicine.
Support for a program to develop a resource of expert witnesses who might be available to individuals whose practices are unjustly challenged.
A letter of support for naturopathic physician licensing.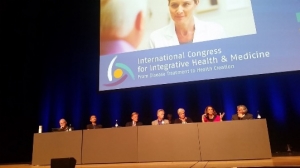 Perhaps the most significant policy related move grew out of AIHM's first global foray, the June 2016 integrative conference in Stuttgart that drew 650 practitioners. Among those presenting was Zhang Qi, MD, who heads the WHO's traditional medicine strategy, and parallel leaders from the Pan American Health Organization. At the meeting, AIHM's director of education Tabatha Parker, ND and others announced a historic
Stuttgart Declaration on Integrative Health and Medicine
. The document called on government agencies and non-governmental organizations, such as the WHO, to adopt and promote an integrative model.  A
petition at Change.org
has gathered 6,355 signatures as of November 6, 2016. This was part of a global connectivity that AIHM leaders initiated through attendance at the WHO General Assembly.
Comment
: As a conference, the 10-year-old, annual
Integrative Healthcare Symposium
produced by Diversified Communications, the same company that sponsors this blog, is the field's most interprofessional of gatherings – and boasts a similar level or practitioner turnout. The difference here is that AIHM is a not-for-profit membership organization – for both individuals and organizations - with a much grander vision and mission. What distinguishes AIHM from other conference companies is its mission of "engaging a global community of health professionals and health seekers in innovative education, training, leadership, interprofessional collaboration, research, and advocacy that embraces all global healing traditions, to promote the creation of health and the delivery of evidence-informed comprehensive, affordable, sustainable person-centered care." One huge challenge is in the area of economics. Many in the interprofessional integrative mix are challenged to pay the fees for the conference and for the fellowship. AIHM has worked diligently to find scholarship resources for the latter. It has had an Ambassador's program to bring in leaders of other disciplines. Solutions are challenging, even as the rest of medicine's efforts to move
"from volume to value."
The organization's sustainability needs meant radical challenges to the provider mix had to, reasonably, take a back seat. In addition, to reach the ends which AIHM promotes requires not only "declaring" but also bringing to fruition the kinds of policy engagement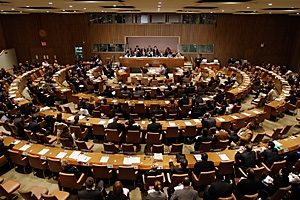 promoted globally in the Stuttgart Declaration and nationally through the resolutions of the Association Leadership Council. This is AIHM's most distinctive work – moving with and through such collaborations as that with the IHPC 501c4 lobbying organization on major change initiatives. What priorities would such a "General Assembly" of integrative health stakeholders set? What might be accomplished if AIHM – perhaps with designated philanthropic backing for this policy engagement – worked with IHPC to create the space to empower such an assembly? It's a risky and messy business, democracy. These steps forward for AIHM are good. I personally look forward to the time when AIHM has the resources to more deeply invest in its work as an interprofessional, activist, listening, broad-based, general assembly-excited membership organization. This is when its distinctive destiny will unfold. AIHM is presently the N of 1 as a Big Tent, individual membership-based operation, in the IHM space.  If you haven't yet, explore joining and taking this ride.