AIC2017LA: The neurogenesis-inflammation balance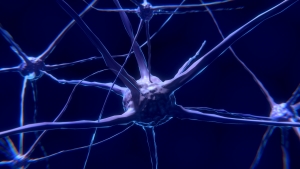 Chronic inflammation suppresses neurogenesis, says David Perlmutter, MD, FACN, at the Institute for Functional Medicine's 2017 Annual International Conference in Los Angeles, California. Gut inflammation produces inflammatory mediators that are effective throughout the body. "If you induce inflammation in the gut you compromise the growth of new brain cells," said Perlmutter. Research shows differences in gut microbial composition were linked to brain volumes and irritable bowel syndrome. This can come from sugar and artificial sweeteners, which change the microbiome and lead to inflammation. Prebiotics and probiotics can also affect inflammation. Rats given prebiotic fiber, which nurtures gut bacteria, significant levels of brain-derived neurotrophic factors (BDNF), linked to slower cognitive decline. Gut bacteria plays a pivotal role in creating an environment that favors neurogenesis. In an interventional trial for Alzheimer's disease, researchers gave patients probiotics and measured c-reactive protein levels, glutathione levels , and beta cell function, and performed a Mini–Mental State Examination (MMSE) pre- and post-study. They found that, for those taking probiotics, c-reactive protein declined, total glutathione dramatically increased, and beta cell function and MMSE significantly improved. The ability of the brain to resolve inflammation may be compromised in Alzheimer's disease. Specialized pro-resolivng mediators (SPM) decrease and dysfunction is associated with cognitive impairment. To increase SPMs, Omega-3 supplements, specifically DHA, can address this, Perlmutter says. However, all too often practitioners focus on nutrition, when they should also look at the environment, says Perlmutter. Pollution exposure has been associated with several types of cancer, and could potentially affect the brain. Particles make their way into the brain and induce cytokines and have adverse consequences. Those who live within 50 meters of a major roadway have a ten-fold increased risk for dementia, says Perlmutter. Neuroplasticity, the ability of neurons and networks to change based on experiences, can be intrinsic and self-directed. Balance determines a lot of material of the brain, but the ability for the brain to make connections is based on our inputs. Grow brain cells and make new connections. Experience coupled with attention leads to physical changes and future functioning of the nervous system, Perlmutter says.
"The brain we develop reflects the life we lead"—Dali Lama
Editor's note: Integrative Practitioner is reporting live from the Institute for Functional Medicine's annual conference. For live updates and complete show coverage, click here.