Acupuncturists Prepare Trauma Relief Treatments for Orlando Victims

Less than 48 hours after the horrendous act of aggravated homophobia in Orlando, I received a forwarded email regarding the quick response from academic institutions in a profession that has performed wonders in multiple disaster zones around the world: from the earthquake in Nepal, to flooding in New Orleans, to New York City after 9/11, to mudslides in Washington state, to the marathon bombing in Boston, to the disaster in Haiti, to the Planned Parenthood shootings in Colorado Springs, and elsewhere. Following the ugly hate crime at an Orlando night club, members of the
Council of Colleges of Acupuncture and Oriental Medicine (CCAOM)
are quickly rallying to the aide of the families, communities, and survivors of this horror by sending supplies to perform trauma relief treatments.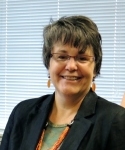 The forwarded note was from the executive director of the CCAOM, David Sale, JD, who was himself forwarding an update from
Valerie Hobbs, LAc
(
pictured left
), full professor at Southwest Acupuncture College in Colorado. "The response from CCAOM member colleges and our needle vendor colleagues has been generous, immediate, and heartwarming. We have been able to send 16,000 needles and all the other supplies so that Florida acupuncturists have enough supplies to perform 1,600 trauma relief treatments," Hobbs said in her report. The acupuncture field has put to good use the
5 needle protocol
. It was developed in addiction medicine, popularized via the
National Acupuncture Detoxification Association (NADA
), and has been applied to reduce stress and to help re-ground populations in time of terror and disaster relief via missions led by
Acupuncturists Without Borders (AWB)
and other groups. Hobbs noted that the focus of the effort was that "our acupuncture responders would not have to think at all about supplies so that they could concentrate on setting up sites and delivering treatment."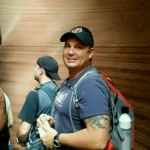 Helping guide the Orlando effort is
Steve Shomo, LAc
(
pictured right
). According to Hobbs, Shomo led the Colorado efforts after the
Colorado Springs shootings
in 2015. Shomo possesses a broad background of training for this work as noted on his site. He will be "setting up the treatment sites in which your generous donations will be used." He is a member of the
Colorado Acupuncture Medical Reserve Corps
, is licensed in Florida and also happens to be a trainer for Acupuncturists Without Borders (AWB) and the National Acupuncture Detoxification Association (NADA). At the time of Hobbs' message on June13, Shomo was already on site and in contact with the Emergency Management in Orlando. Hobbs indicated that the response was both rapid and gratifying. "Dr. Johanna Yen of Atlantic Institute of Oriental Medicine was a quick and generous donator this morning, and I want to recognize her for her compassion." Hobbs also said that she woke up to a generous offer of help from Sue Gorman of the New England School of Acupuncture. "Boston has lived this tragedy, and immediately responded," wrote Hobbs. She thanked Southwest Acupuncture College, Academy for Five Element Acupuncture, two California acupuncture schools -- Emperor's in Los Angeles and American College of Traditional Chinese Medicine in San Francisco – and two businesses, Blue Poppy and Acumarket. According to Hobbs, these donations are being supplemented by additional efforts from AWB and the needle supplier, Lhasa, which "has been a generous contributor to that effort." "Our profession has come through when needed, and I am profoundly grateful," Hobbs concluded.
Comment
: I wrote a
short piece on Nepal
based on the experience of a close colleague and friend, William Wulsin, ND, LAc, MPH, who has served in multiple disaster sites. Through my own positive experience with
Community Acupuncture
, I have come to have a great deal of respect for what the 5 needle protocol can mean in times of trauma. It is awful to sit helplessly with the ugly news that came out of Orlando. It is slightly less so while having one's heart warmed by this quick response and outpouring of support from members of our broader community. Thanks CCAOM, AWB, NADA and the culture of quick response your years of expertise in this work facilitated. As this is published on Thursday, June 16, 2016, some groups of souls will quite likely have the edge of their grief smoothed through the care and placement of these needles by Shomo and his team on the ground in Orlando.