Living Longer and Stronger with CBD: The Recent & Emerging Research
Price:
Free Sponsored Webinar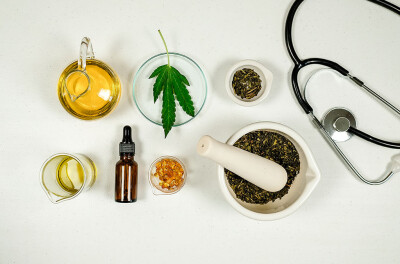 Use of and interest in CBD-based dietary supplements and topical products are at an all-time high, though there remains a significant lack of understanding regarding the scientifically demonstrated benefits of this potent natural compound. The need for public education is critical, though on the bright side the last few years have seen a significant increase in published research. This rising body of data has furthered our understanding of the both the benefits of CBD as well as how CBD interacts with human body systems.
In this webinar, Gerontologist and author of Living Longer and Stronger with CBD Jim Collins, PhD will provide a comprehensive overview of both established as well as emerging and leading edge research around CBD, including:
How did we get here – a brief overview of the fascinating historical human use of CBD
New insights into its interaction with key systems, endocannabinoid, endocrine, etc.
CBD's role in helping to relieve a myriad of aging-related health conditions
Increasing peer-reviewed support for CBD's beneficial impact for emotional & mental health
What to look for in CBD formulations
How to incorporate an integrative CBD care protocol with your patients
Additionally, webinar registrants will receive complimentary access to a broad library of articles by Dr. Collins and citations of peer-reviewed CBD research.
---
Speaker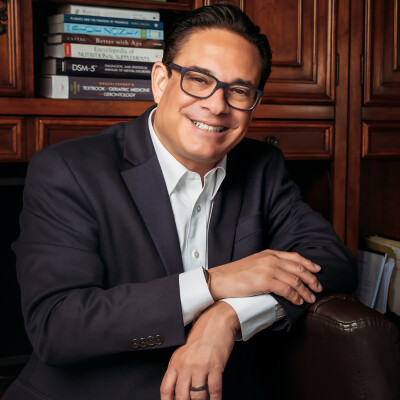 Jim Collins, PhD.
Founder & President of Sapphire Essentials
Dr. Jim Collins is a Gerontologist, nationally-recognized speaker and educational expert in wellness and healthy aging for older adults. Over his 30 year career Dr. Collins has authored several books and published many articles and newsletters. He is the Founder of Collins Learning and more recently created the Sapphire Essentials line of CBD-based formulas.
Dr. Collins graduated college with the first ever degree in Applied Gerontological Studies (a major that he created), holds a master's degree in Sociology and Psychology of Aging and earned a doctoral degree in Health Administration before establishing his gerontology practice.
After researching hundreds of medical articles, Dr. Collins became an early proponent of the benefits of CBD for health and has emerged as an expert voice in the CBD space. His book Living Longer and Stronger with CBD is being published in late April 2021.
Dr. Collins created Sapphire Essentials with the mission to provide the highest quality and most bioavailable medical CBD products possible, specifically formulated for older adults, though beneficial for all.
Thank you for downloading!