Live & Upcoming Webinars
---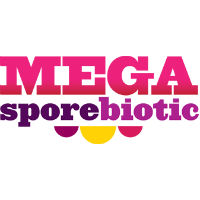 Free Live Webinar: Forget What You Know About Probiotics
Moderated by: Whitney Prudden
Presented by: Tom Bayne, DC and Kiran Krishnan, Microbiologist
When/Time: January 27, 12:00pm EST
 You are more bacteria than you are human with 10 trillion human cells outnumbered by the 100 trillion bacteria cells in your body. Learn the latest information from the Human Microbiome Project and the Colorspore project that illustrate just how important these 100 trillion passengers are. Major studies over the past 5 years have outlined the required characteristics of a true probiotic and requirements for effective clinical use; over 95% of current products on the nutritional market do not meet the requirements, however the pharmaceutical industry has understood and embraced the secret to effective probiotic therapy for over 50 years. These studies further demonstrate the benefits of a true probiotic, which include improved and complete digestion, immune development and modulation, and key nutrient production. Learn how well established probiotic foods and almost all of the probiotic products in the marketplace fall short in providing these needed benefits for your patients. Learn about the clinical applications of commensal spore based organisms in health and disease.
---
F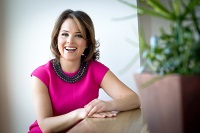 ree Live Webinar: Digital Health: Enabling the Integrative Practitioner to Succeed Today & Tomorrow
Presented by: Ashley Koff, RD
When/Time: January 13, 4:00pm EST
 • Digital health is the solution to help scale integrative medicine to become the medicine of today and the future.
• Digital health enables practitioners to build better businesses including patient outcomes as well as financially healthy businesses.
• Digital health enables better practitioners with access to most current protocols, connection to colleagues, timely interactions with patients etc.
Learn more about these and other truths in this hour-long webinar. And join us at the 2016 Integrative Healthcare Symposium to continue the discussion.
---

Free Streaming Webinar: 5 Key Strategies to Help Your Patients and Practice
Presented by: Russell Jaffe, MD, PhD, CCN
For better or for worse, we are what we EAT, DRINK, THINK, and DO. In fact, 92% of our overall health comes from our choices - NOT chance Ironically, those with lifestyle - related health conditions are often the ones who believe they have little or no control over their health. In this 5-part webinar series, Russell Jaffe  MD, PhD, CCN succinctly outlines key strategies to guide individuals toward restored immune tolerance, neuro-hormonal balance and digestive competence. These 5 recommended steps, based on solid science and proven solutions help form a personalized approach to health restoration.   Whatever your clinical specialty or type of practice, the information Dr. Jaffe shares will enable you to better use science and evidence to achieve better outcomes for your patients and for your practice.  
Join the webinar to:
Find out how to identify hidden inflammatory triggers that may be blocking your patients' recovery

Learn simple, inexpensive tools to better understand your patient's physiologic functioning and keep them engaged between follow up visits

Explore detox needs, mechanisms, and the importance of bio-detox super-foods 

Discover effective resources to help you create an individualized, targeted supplementation program for every. 

Learn how to use the Joy in Living: The Alkaline Way as a coaching tool to guide your patients in healthier EAT, DRINK, THINK & DO choices
---
On Demand Webinars