Quality Assurance - Supplements & Products on Fullscript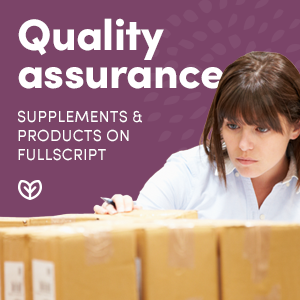 As a practitioner, quality is the most important factor to consider when looking for a trusted source to provide health products for patient wellness. An abundance of policies and processes can make it difficult to find exactly what you're looking for and may defer time away from patient care in order to understand quality assurance. You may also be faced with multiple solutions and may not know which to choose. Download the white paper to learn how to ensure supplement quality in your practice.
Thank you for downloading!