Integrative Practitioner Digital Summit
NUTRITION - AUGUST 20
Session 3: Root Cause Nutrition Assessment to Personalize Recommendations for Better Outcomes
Integrative healthcare professionals know nutrition is foundational to each patient's health. Personalized nutrition delivers better outcomes. To that end, in our toolkit as integrative practitioners, we must include root cause nutrition assessments to fully understand current nutrient status.
Root case nutrition assessment enables you to easily put all the pieces of their total nutrition (food, supplements, drinks) and lifestyle together for the most complete patient profile at every stage of care. This session will explore easy and efficient ways to assess current total nutrition to identify root cause of nutrient insufficiencies or excesses from which to build truly personalized recommendations.
Upon completion of this session, participants will be able to:
Learn to partner lab values with total nutrition assessments for actionable results.
Identify how root cause nutrition assessment enables practitioners to optimize outcomes.
Use root cause nutrition assessment as a competitive advantage to grow an integrative healthcare business.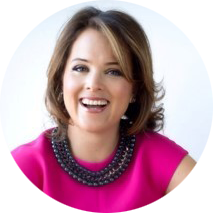 Speaker: Ashley Koff, RD
Ashley Koff, RD, is your better health enabler. An award-winning integrative nutrition expert, Koff helps individuals, businesses, and organizations identify and make better nutrition choices more often. Today, people take in nutrients in many forms. As CEO of The Better Nutrition Program, Koff collaborates with leading better nutrition experts to develop better nutrition assessment tools that enable practitioners to assess their patient's current total nutrition. An author, speaker, and frequent media expert, Koff hosts My Better Nutrition an Alexa skill for Amazon. She is also a consultant on product development and nutrition trends as well as a member of several scientific advisory boards. For more about Ashley or to check out the better nutrition tools visit www.TheBetterNutritionProgram.com.