Integrative Practitioner Digital Summit
NUTRITION - AUGUST 20
Session 1: Bringing Nutrition Education to Life with Culinary Instruction
Half of the American population has been affected by one or more chronic health conditions, including heart disease, diabetes, cancer, and obesity, according to the U.S. Centers for Disease Control and Prevention. These diseases have a strong connection to diet. However, evidence-based resources that support consumers in the consumption of healthy foods at home are lacking. Knowledge without tools and skills is like giving someone a box of nails without a hammer and telling them to build a house. Most people know they should be eating more vegetables, fruits, and whole grains. Giving them a list of foods or solely providing counseling on macronutrient balance alone is not enough to promote behavior change.
Patients don't eat paper and patients don't eat carbs, proteins, and fats. They eat food, so having a conversation around food selection and preparation can be a turning point in achieving and maintaining healthy eating habits. Efforts must be made to strengthen the connection between healthcare practitioners and consumers to encourage engagement and compliance in the adoption of specified nutrition prescriptions.
Upon completion of this session, participants will be able to:
Demonstrate the importance of incorporating culinary instruction into patient care
Discuss barriers that impact compliance and adoption of nutrition-related health behaviors
Understand the impact culinary nutrition programs can have on behavior mediators such as stress, knowledge, confidence, and goal setting
Discuss logistics of creating and facilitating nutrition education interventions that include cooking demonstrations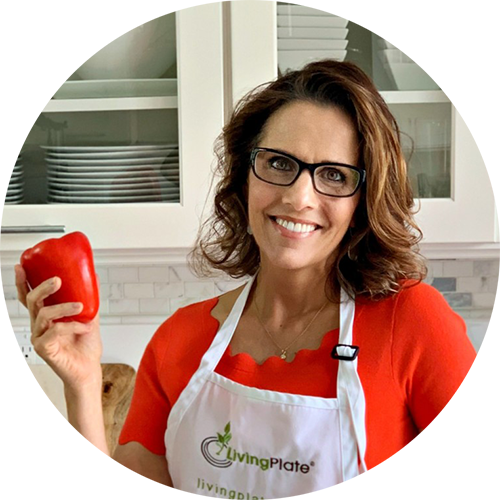 Speaker: Jeanne Petrucci, MS, RDN
Jeanne Petrucci MS, RDN, enthusiastically brings more than 20 years of experience as a private cooking instructor to her second career as a dietitian. Incorporating food experience into the nutrition care process is the foundation for her professional contributions, which include the creation of a transformational meal planning program for healthcare professionals and a growing evidence-based, consumer-facing nutrition education library. Her greatest joy is collaborating with experts, organizations, and brands in the development of programs that further her mission of "making science delicious."
Jeanne received her MS degree in nutrition education from Teachers College, Columbia University. She is the founder and managing director of the non-profit Living Plate, as well as Living Plate Rx, a digital meal planning company. Jeanne has partnered with software experts to create a digital meal plan platform that provides credentialed healthcare professionals and institutions with the ability to issue nutrition prescriptions in the form of customizable, digital meal plans. Using evidence-based nutrition protocols, Jeanne directs a team of dietitians and chefs in translating the science of nutrition into simple, delicious recipes. Recipes are then organized into meal plans that empower individuals to increase their confidence in the kitchen and reduce stress around feeding themselves and their families.
In addition to offering this transformational software to healthcare professionals, Jeanne is committed to inspiring wellness through evidence- based nutrition education programming that incorporates food experience. Her commitment includes partnering with organizations, registered dietitians, and other credentialed healthcare professionals to provide tools necessary in reducing common barriers to nutrition-related behavior change. Coping with Cancer in the Kitchen [CCK] is an example of a nutrition education program Jeanne created with American Institute for Cancer Research [AICR] and Cancer Support Community. The purpose of this program is to provide an experiential nutrition and cooking education program for individuals touched by cancer. Coping with Cancer in the Kitchen provides education, psychosocial support, goal setting structure and hands-on experience to help survivors implement a healthy diet from the evidence-based recommendations for Cancer Prevention and Survivorship from the American Institute for Cancer Research (AICR). The foundation of the curriculum has three pillars: Evidence-based nutrition research, psycho- educational principles and health behavior theory. The first research pilot exploring the impact of programming was completed in spring 2017 and results were presented at the Society for Behavioral Medicine 2018 meeting. A second, full-funded pilot is scheduled for spring 2019.
Jeanne's practice is in the Somerset Hills of New Jersey where she lives with her husband, four children, and many animals, including seventy chickens. Her travels and voracious appetite for cookbooks inspire her to create healthful meals that satisfy the palate and support patients on their journeys to wellbeing.