Integrative Practitioner Digital Summit
September 19, 2023 – Mind-Body Medicine
How Nature Changes the Brain
11:30AM-12:30PM Tuesday September 19, 2023
Research shows that nature exposure may promote a number of brain health outcomes. But beyond time in nature, how might bioactive molecules like psychedelics and polyphenols alter brain biochemistry to promote cognitive and mental health? How does recent research into immunity and epigenetics expand the conversation beyond serotonin and antioxidants? Is there a deeper connection at play?
Learning Objectives:
Review key neurobiological frameworks involved in mental and brain health states
Evaluate current evidence for nature exposure as a brain health intervention and the neurobiological pathways involved
Appreciate recent data on diets rich in phytochemicals (esp. polyphenols) on neurobiology
Understand the potential role of psychedelics on neurobiology beyond serotonin and overlap with phytochemicals
Explore newer frameworks of bioactive nature-derived molecules on altering psychological constructs, including personality traits and empathy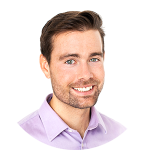 Austin Perlmutter, MD
Austin Perlmutter, MD, is a board-certified internal medicine physician, New York Times bestselling author, published researcher, and international educator. His mission is to help people improve their health by targeting the biological basis of "stuckness" in our brains and bodies. His writing, presentations, podcasts, and online educational programs explore how environmental factors influence our cognitive and mental state and have reached millions. Perlmutter currently serves as the managing director at Big Bold Health, a food-as-medicine company focused on helping people rejuvenate health through better immune function, where he is running a first-of-its-kind study exploring the effects of plant nutrients on human aging through epigenetics.