Integrative Practitioner Digital Summit
September 19, 2023 – Mind-Body Medicine
Hormones and Mental Health
3:30PM-4:30PM Tuesday September 19, 2023
According to Forbes Health, 21 percent of U.S. adults experienced a mental health condition in 2020, and the impact depression and anxiety have on the global economy can be measured in $1 trillion in lost productivity each year.
Mental health can be affected by your adrenal hormones as well as female and male hormones. This talk will review the physiology of male and female hormones and adrenal hormones and discuss how it affects mental health. In addition, treatment options will be discussed, and case studies will be reviewed.
Learning Objectives:
Review hormone physiology as it pertains to mental health
Discuss types of testing to identify these hormone imbalances
Discuss treatment options that can result in improving mental health
Present case studies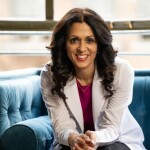 Tara Scott, MD
Tara Scott, MD, graduated from Northeast Ohio University College of Medicine and completed her residency with Summa Health Systems at Akron City Hospital in Ohio. She recently "retired" from OB/GYN after almost 20 years to focus on functional and integrative medicine. She is an Associate Clinical Professor at Northeast Ohio Medical University, where she teaches OB/GYN residents.
Scott is a certified menopause practitioner with the North American Menopause Society and a fellow of the American College of Obstetrics and Gynecology. She first became involved with hormone and integrative medicine while practicing as an OB/GYN. Her empathy for patients experiencing hormone-related issues led her to become trained as an advanced fellow and certified by the American Academy of Anti-Aging Medicine. In 2015, she obtained an additional board certification in Integrative Medicine. She has been consulting with other companies in the industry since 2020, offering her knowledge in the hormone/ wellness/ menopause space to help enhance their business.
Scott is passionate about educating the medical community on the advances in evidence-based hormone therapy. She lectures around the community to raise awareness about wellness and hormone balance. Scott has been speaking and educating for over ten years and has taught doctors her approach in five continents. For her expertise, she has been featured on The List TV, Women's Health, Shape, The List, Newsweek, Parents, Authority Magazine, a recent TEDx talk, and on numerous podcasts.