Integrative Practitioner Digital Summit
September 19, 2023 – Mind-Body Medicine
Creating Calm in a Chaotic World
9:00 am - 10:00 am Tuesday September 19, 2023
Do you find yourself wondering what you can do for your patients and clients in a very short patient encounter as they deal with these realities? This presentation is the answer. You will learn evidenced based strategies to leverage the power of the mind-body connection. The neurobiology of stress and trauma, including epigenetics, will be taught. The best part? Those who teach mind-body skills have shown a reduction in their own perceived stress, improved empathy, active listening, and an increase in self-care. Leave this presentation ready to practice and share breathing techniques, mindfulness, and guided imagery.
Learning Objectives:
Understand the key elements of neurobiology and epigenetics of stress and trauma
Learn simple breath practices that can be taught to clients to improve their blood pressure
Promote healing with the use of guided imagery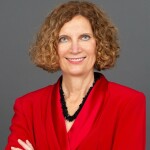 Kathleen Farah, MD
Kathleen Farah, MD, is an integrative and holistic family doctor with a specialty in mind-body medicine.
As an Associate Clinical Director and longtime faculty for the Center for Mind-Body Medicine based in Washington D.C., Farah is a frequent speaker in the Professional and Advanced Training programs and workshops. She has extensive experience bringing mind-body skills to individuals and communities suffering from the stress and trauma of living in a complex world, including those recovering from climate-related disasters such as earthquakes, fires, shootings, and war, as well as those with work, family, and health challenges.
In her presentations, Farah is gifted at bringing complex neuroscience into digestible concepts. She teaches mind-body skills such as breath techniques, movement, journaling, and guided imagery that can be practiced immediately to calm the nervous system empowering the attendees to move forward in living their best life with clarity and ease.