Integrative Practitioner Digital Summit
THE MICROBIOME
How Foods and Xenobiotics Influence the Microbiome and Early Immune Development
This opening session will explore how what we eat and the potentially antigenic molecules they contain, as well as various xenobiotics that enter the body through the alimentary canal, can influence the direction the immune system takes over the course of a lifetime.
Upon completion of this session, attendees will be able to:
Discuss "early influencers" and how they chart the course for immune health across the lifespan
Understand how foods and various xenobiotics influence the immune system
Identify practical application strategies for patient care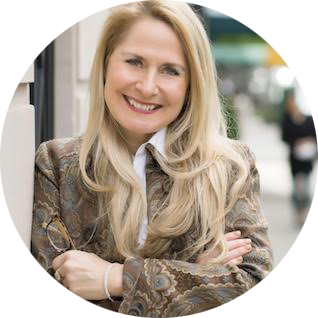 Speaker: Geri Brewster RD, MPH, CDN
Geri Brewster, RD, MPH, CDN, is a nutritionist and private practice founder based in Mt. Kisco, NY. Since February 1991, she has built, developed, and managed her growing 2,000+ patient practice where she provides medical nutrition counseling to patients of all ages.
Brewster began her clinical career specializing in pediatric and young-adult developmental disabilities, including metabolic and gastrointestinal disorders; specialized tube feedings; dysphagia; autism; behavioral, attention, sensory and oral-motor integration disorders; and eating disorders. Over the years, her practice expanded to include all aspects of special diets and nutrient supplementation for optimization of health for both acute and chronic disease and for all age groups.
She is a member of Dietitians in Integrative and Functional Medicine and was their 2013 recipient of Excellence in Practice Award. Brewster served as an adjunct professor for the University of Bridgeport's master's in nutrition program for several years. She is the former Director of Nutrition at the Atkins Center for Complementary Medicine in NYC and currently assists families in the implementation of the Modified Atkins Diet for seizure control.
A longtime advocate with the Better School Food movement, and currently a volunteer with her local NAA group and Autism One, Brewster speaks frequently on a local and national level about children's health and nutritional needs. She is a contributor to several publications and has been quoted in numerous newspaper and magazine articles as well as featured on numerous radio and television appearances discussing health topics.