Integrative Practitioner Digital Summit
THE MICROBIOME
Food Prep Demo: Microbiome Food as Medicine
In this interactive lecture and culinary demonstration, Maribeth Evezich, RD, will help participants integrate basic culinary medicine into their practices, with a focus on supporting the gut microbiome. This session will highlight the common denominator of some of the most successful dietary approaches, based on both scientific research and popular opinion: a whole foods, plant-based approach with an emphasis on the healing power of phytonutrients, prebiotics, and resistant starch.
Upon completion of this activity, attendees will be able to:
Understand how different preparation methods can significantly alter the microbiome-supportive potential of many foods

Understand how phytonutrients and "eating the rainbow" applies to microbiome health
Identify and understand how to prepare various forms of inulin-rich vegetables
Discuss research-based recommendations ranging from food selection, storage, and preparation, aimed toward supporting beneficial bacteria
Prepare simple gut-healthy recipes that can be incorporated in patient practice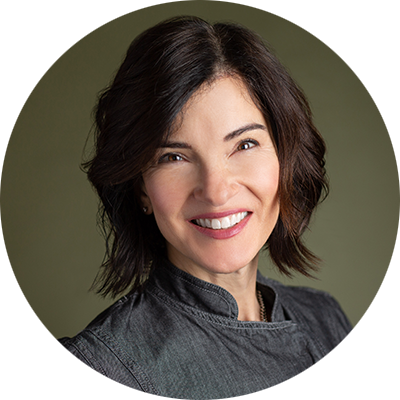 Speaker: Maribeth Evezich, RD
Maribeth Evezich, RD, is a functional and culinary nutritionist and Registered Dietitian in Seattle. A core faculty member at Bastyr University, she teaches both nutrition and culinary arts classes at the undergraduate and graduate levels. In addition, she has taught culinary nutrition courses for the public at PCC Markets as well as the Natural Gourmet Institute. An active writer, Maribeth has contributed to the Dietitians in Functional Medicine newsletter, the Natural Gourmet Institute's blog as well as MindBodyGreen and the Metagenics.com blog. She is also the founder of True Food Concepts, a website devoted to lifestyle medicine and food as medicine concepts.