Integrative Practitioner Digital Summit
Mental Health & Chronic Stress
Managing Mental Health and Hormonal Balance
While most psychiatrists do not spotlight endocrinology, there is no question that one cannot adequately treat anxiety, depression, or other mental health concerns without a keen understanding of how hormones affect psychiatric balance. This session will walk through each major hormone, and connect them to neurotransmitter balance, stress response, and relationship to other hormones. This tour will encourage practitioners to think differently and more completely about the role of hormones individually, and their interplay, and how they affect the mental health of a patient. Finally, this session will describe how different hormone scenarios can be effectively treated using naturopathic and functional medicine modalities.
Upon completion of this session, participants will be able to:
Review history and general definition of hormones as it relates to mental health
Identify important hormones in detail and understand them in relation to how they can affect mental health and neurotransmitter balance
Define which lab tests can be most helpful to understand hormones collectively
Evaluate natural remedies that can help rebalance hormones effectively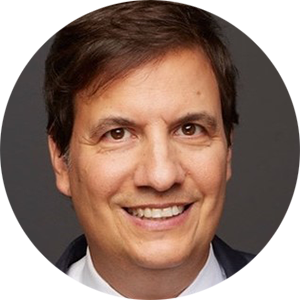 Speaker: Peter Bongiorno, ND, LAc
Peter Bongiorno, ND, LAc's mission is to improve everyone's mood by enlightening the practice of mental health. Dr. Peter is co-director of InnerSource Natural Health and Acupuncture, with thriving practices in New York City and Long Island.
Bongiorno researched at NIH's National Institute of Mental Health in the department of Clinical Neuroendocrinology before training at Bastyr University in naturopathic medicine and acupuncture. He is immediate past president of the New York Association of Naturopathic Physicians and is active in gaining naturopathic licensing in New York.
A major contributor past editions of the Textbook of Natural Medicine, in 2010 he authored Healing Depression, the first comprehensive textbook designed to teach physicians about natural medicine for mood support. He followed in 2015 with the professional guide Holistic Solutions for Anxiety and Depression. His public books include "How Come They're Happy and I'm Not," and "Put Anxiety Behind You: The Complete Drug Free Program."
In addition to being a speaker for functional, naturopathic, and natural medicine conferences, Bongiorno consults for nutraceutical companies and has created novel natural formulas for mood support used by physicians throughout the world.