Integrative Practitioner Digital Summit
Mental Health & Chronic Stress
Feed Your Mental Health
This session will discuss research and evidence that has expanded the nutritional psychiatry field, and will include concepts such as neuroplasticity, inflammation, and the microbiome as well as how they play a role in mental health. It will also describe the Antidepressant Food Scale and how to incorporates discussions about food with patients.
Upon completion of this session, participants will be able to:
Understand how neuroplasticity and inflammation affect brain health
Recognize how dietary patterns and nutrient density play a role in mental health
Discuss which whole foods offer the best support for mental health conditions including depression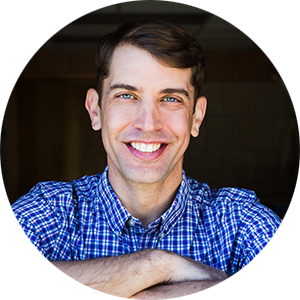 Speaker: Drew Ramsey, MD
Drew Ramsey, MD, is a psychiatrist, author, and mental health advocate. His work focuses on Nutritional Psychiatry, Male Mental Health and optimizing mental fitness. He founded and currently leads the Brain Food Clinic, which offers consultation and integrative treatment regarding depression, anxiety, and emotional wellness concerns. He is an assistant clinical professor of psychiatry at Columbia University College of Physicians and Surgeons and in active clinical practice based in New York City and Jackson, Wyoming.
His work has been featured by The New York Times, The Wall Street Journal, The Lancet Psychiatry, The Today Show, BBC, and NPR and he has given three TEDx talks. He is the co-author of the Antidepressant Food Scale and his e-courses on Nutritional Psychiatry education for the public and clinicians. His award-winning books Eat to Beat Depression and Anxiety, Eat Complete, 50 Shades of Kale, and The Happiness Diet explore the connections between mental health and nutrition. He is on the advisory board at Men's Health and on the editorial board at Medscape Psychiatry.