Integrative Practitioner Digital Summit
IMMUNITY - JUNE 14
A Cutting-Edge, Clinically Researched Postbiotic For Immune Support
A strong immune system is critical for good health. When it is operating efficiently, immune cells use innate and adaptive functions to react to invaders of the body. If our immune system has become weak, we are vulnerable to various illnesses.
Enter the plasmacytoid dendritic cell (pDC), a unique type of immune cell that acts as the commander of the immune system. Once activated, pDCs recruit and stimulate nearly all other immune cells, orchestrating a comprehensive immune response.
While most immune cells are either part of the innate or adaptive immune response, pDCs play a vital role in bridging the body's first-line defenses and long-range immunity — communicating and organizing activity across both branches of the immune system.
Backed by 29 published studies, including 14 human trials consisting of 12 efficacy studies and 2 safety studies, IMMUSE™ LC-Plasma is one of the most comprehensively studied postbiotics for immune support — meeting growing consumer demands for evidence-based immune health products.
We will answer these key questions:
Are the postbiotic strains used in Immuse considered to be "probiotic" when they are not heat-killed?
What is the time to onset of the expected effects? (in other words, how long does it take from when somebody takes a postbiotic until they begin to experience effects?
Is IMMUSE more effective at delivering immune health benefits vs. probiotics?
Can IMMUSE work synergistically with other immune health ingredients?
Are there natural foods/diets and/or activities that activate pDC cells?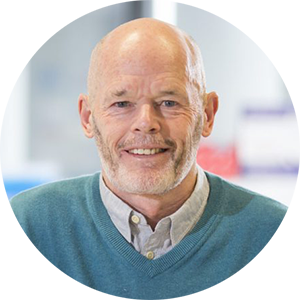 Speaker: Dr. Colin Hil, Ph.D
Dr. Hill has a Ph.D in molecular microbiology and is Professor of Microbial Food Safety in the School of Microbiology at University College Cork, Ireland. He has been an SFI Principal Investigator since 2002. He is also a Principal Investigator in APC Microbiome Ireland. His main interests are in mining the microbiome for novel therapies, including probiotics, postbiotics, bacteriocins and bacteriophage. He has published more than 650 peer-reviewed papers and holds more than 25 patents in this area (ISI H factor of 93, Google H factor of 125). In 2005 Prof. Hill was awarded a D.Sc by the National University of Ireland in recognition of his contributions to research. In 2009 he was elected to the Royal Irish Academy, the highest honor for an Irish academic. In 2010 he was elected to the American Academy of Microbiology and together with his colleagues Prof. Gerald Fitzgerald, Prof. Paul Ross and Dr Catherine Stanton he was awarded the Metchnikoff Prize in Microbiology. He served as President of ISAPP (International Scientific Association for Prebiotics and Probiotics) from 2012 to 2015.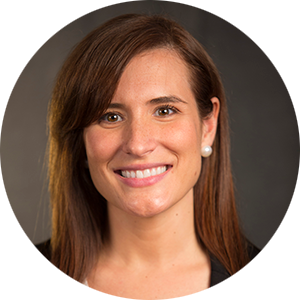 Speaker: Danielle Citrolo, PharmD
Vice President of Scientific and Regulatory Affairs Kyowa Hakko U.S.A., Inc. Dr. Citrolo is a registered pharmacist and she provides scientific and regulatory support to Kyowa's customers in the US, Canada and Latin America. She holds degrees in biochemistry and chemistry from North Carolina State University and a Doctor of Pharmacy from Albany College of Pharmacy, New York.