Cooking Demonstration: Culinary Nutrition to Meet Gut Microbiome Needs
November 15, 2022 1:30 – 2:00pm ET ADD TO CALENDAR
Change the conversation when discussing dietary protocol with clients and patients. Instead of educating them on what they need to limit or "can't have" per diagnosis protocol, empower them with foods they CAN eat and healthy cooking techniques that can be utilized at home to prepare flavorful food. Bridge the gap of nutrition education with what clients understand about food.
Research shows that the quantity and diversity of our gut microbiome has a major influence on metabolism, body weight, mood, immune system, appetite, and propensity for illness. A healthy gut microbiome controls gut health by communicating with the intestinal cells, digesting certain foods, and preventing disease-causing bacteria from sticking to the intestinal walls. It is now understood that diet plays a significant role in shaping the microbiome.
In this interactive program, Abbie Gellman, MS, RD, CDN will review how to work with your clients in relation to gut health and the gut microbiome, including those who may have digestive disorders so they can enjoy food while managing their diagnoses. The presenters use evidence-based science and translate it through food and behavior change techniques specifically geared toward the client or patient with digestive disorders and issues related to the gut microbiome.
Learn how to evaluate clients' cooking skills and confidence in the kitchen and set realistic food-focused behavior change goals.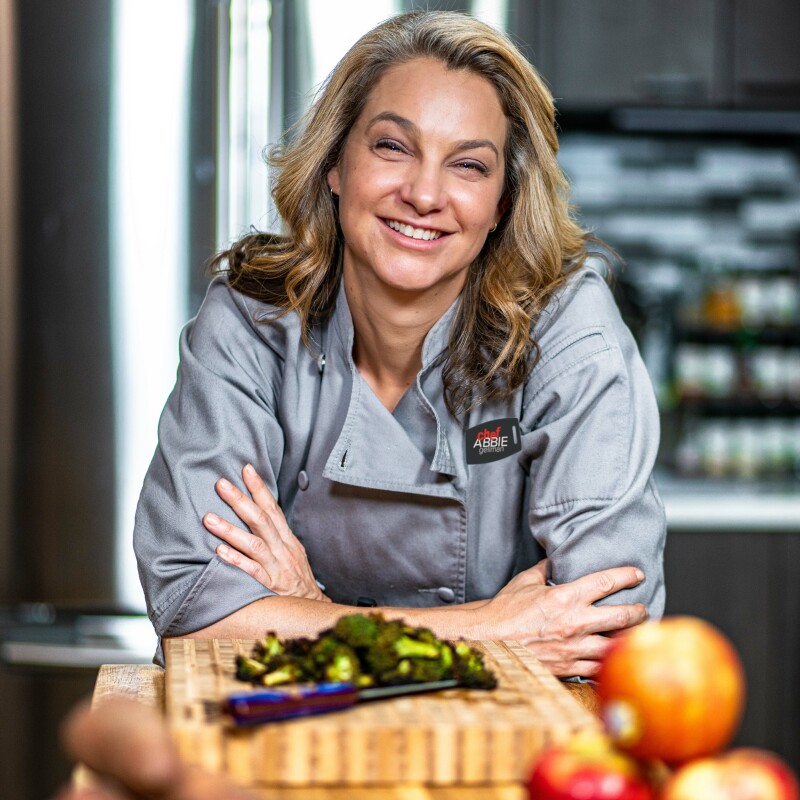 Presenter: Abbie Gellman, MS, RD, CDN
Abbie Gellman, MS, RD, CDN, is a spokesperson, recipe and product developer, educator, and nationally recognized culinary nutrition expert. She creates, produces, and hosts cooking and nutrition videos and works with a wide variety of food companies/brands, commodity boards, foodservice operators, health professionals, and private clients. She appears in local and regional broadcast media and contributes to many publications as both an expert and an author; her first cookbook, The Mediterranean DASH Diet, was published November 2019, her second cookbook, Mediterranean Pressure Cooking was published December 2020, and her third cookbook, Instant Pot Mediterranean Cooking, was published March 2022. She is the consulting "Better for You" R&D Chef/RD for the private company Happi Foodi and has created two lines of healthy frozen meals for them under the Walmart Better For You Great Value brand and the Happi Foodi brand; both can currently be found at Walmart. Abbie lives in NYC with her daughter, Olivia, and many shelves of cookbooks. Learn more about her at ChefAbbieGellman.com and connect with her via @ChefAbbieGellman on Instagram, YouTube, Facebook, and Pinterest.